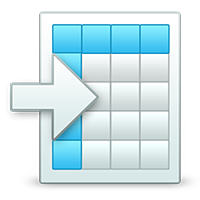 Size chart is a necessary attribute of professional on-line store, selling e.g. underwear, clothing, footwear or car parts. Detailed information about sizes and measuring instructions allow the potential client to determine, which size to choose.
Decrease the number of orders returned because of wrong size picked!
When not using functional size chart, the seller needs to take a percentage of returned orders under consideration. You do not have to deal with this problem any more. New size charts function available on every product card in store helps your clients to choose proper size. You can help them further by attaching a special measuring instructions.
How does it work?
Every IAI customer can use a special tool available in PRODUCTS / Size charts section of administration panel. You can:
add sizes and set their order,
add columns with sizes descriptions,
create measuring instructions with pictures and in different languages!
Such pre-generated size chart has to only be assigned to product and the system will automatically place a link on product cards of every assigned product, next to list of sizes.
Intelligent sizes concealing
You don't have to always keep an eye on your size charts, so they could display only those sizes, that are assigned to indicated product. If you add all of your shoes sizes to a chart and browsed product only have a few of them, the system will display only them. If you sell different types of products, e.g. bras and pantyhose, just create one size chart and add both types of sizes. If visitor browses only bras, only bra sizes will be displayed to him. If he browses pantyhose, adequate sizes will show up.
How much do I have to pay to implement support for size charts in my store?
The IAI customers have a ready-to-use tool implemented in their administration panels and masks. You can of course add your own size charts and measuring instructions, but if you do not now how, just order such commission in our graphics department.
Learn more about tasks, that can be performed by our designers.
You are using size charts and need help?