Payment systems
Payment profiles configuration enables the management of given payment methods in such a way that they can be visible only for balanced orders in a given currency or only for chosen types of pages. If at least one page with another mobile version is present in the administration panel, it is possible to set visibility for both types of pages or only for a regular/mobile page.
Key functionalities:
adding charges for individual payment methods
assigning rebates for chosen payment methods
booking payments automatically
automatic update of payment methods
IdoSell has PCI DSS Level 1 certificate
IdoSell is the only solution of online store systems in Poland which is certified with the highest level of security, PCI DSS Level 1, required e.g. by Visa and Mastercard to store card numbers.
Following payment methods can be made available through payment profiles configuration:
IdoPay
IdoPay is the payment system built into the IdoSell. As it is buid-in solution, there is no need to sign any other agreement for using it for getting credit cards payment and most popular in Poland, PayByLinks and BLIK payments. More to this, payments are accounted in no time and our standard fees starts at 1.2%!'

Barclaycard
Barclaycard (Barclays payment) is one of the world leaders of financial services, operating in 50 countries. The British system supports many payment channels including payments via Internet shops (Barclaycard ePDQ). One of the biggest advantages of Barclaycard is supporting many currencies and the trust of international clients.

Dotpay
Dotpay, an official IdoSell partner, is yet another online payments leader in Poland. The fast payment operator due to strict adherence to safety rules, a wide variety of services and years of practice, gained a valuable experience which attracts masses of new clients.

eService
Our partner, eService, one of the biggest transfer agents in Poland, offers comprehensive services of settling transactions in a chain of brick-and-mortar stores (POS terminals), in the Internet and by the phone. eService settles the payments made by debit cards and by Pay-By-Links.

First Data
First Data is a payment system popular in many countries around the world, mainly due to a great deal of attention paid to maintaining all safety standards of the supported transactions. This company will build trust of your customers and will allow you to easily, quickly and safely handle transactions made ​​with Visa, Visa Electron, MasterCard, Maestro, American Express and Diners Club cards, ensuring that the payments are booked immediately.

InPay
InPay is an international payment system characterized by a huge number of supported currencies and low provisions. InPay is available in 45 countries and enables transmitting payments to every country recognized as safe by the international financial system (http://inpay.com/en/home/).

Nochex
Nochex is one of the biggest British systems supporting online payments, enabling making payments via credit cards. Nochex ensures safety and fast, friendly and flexible service adjusted to the needs of the clients.

PayByNet
Our official partner, PayByNet, is a Polish system of guaranteed Internet payments designed by Krajowa Izba Rozliczeniowa S.A. (an institution of the Polish banking sector infrastructure). It enables safe payment processing without any subscription fees. PayByNet is the only Polish system enabling payment processing directly from client's bank account to shop bank account due to the use of ELIXIR billing system technology.

PayPal
Our another partner, PayPal, is a global online payments leader known from eBay auction service. In IdoSell, PayPal, together with the function of automatic payment booking system, can be used both in your online shop and on auctions. One of the biggest advantages of PayPal are for example: the possibility to make payments via smartphones and tablets, process automation, one the best embezzlement protection systems and additional customer protection.

PayU
PayU is one of the payment systems offering comfortable payments for online shop clients in Poland and Czech Republic, being one of our partners. One of the advantages of PayU is its high automation – the buyer does not have to fill the data necessary for processing a bank transfer. What is more, the system supports mobile payments and Program Ochrony Kupujących (Buyer Protection Program).

Przelewy24
Przelewy24, yet another IdoSell partner, is one of the Internet services of DialCom group which specializes in creation and software exploitation for a wide range of services bringing together business and individual clients. This Polish service stresses the importance of being fast, intuitive, accessible and safe.

Skrill
Skrill, our payments partner, is one of the most popular online payment methods in Europe, being a cheap alternative for ordinary payments. Skrill's attractive price policy leads to its growing popularity. The system focuses mostly on global actions, simplicity, comfort of use and innovative solutions.
Polskie ePłatności
Polskie ePłatności is a provider of online payment services in 26 countries, enabling its customers to handle payments from customers in over 160 currencies.
Yandex.Money
Yandex.Money is an advanced payment system that handles transactions in countries (and in many currencies) in Europe and Asia, among others Russia, Ukraine, Belarus, Kazakhstan and Turkey. Currently, it is the largest online payment service provider in Russia. Yandex.Money is a service of the most popular search engine in Russia - Yandex (YNDX) and the largest bank in Eastern Europe - Sberbank. According to Yandex.Money, more than 18 million e-wallets are registered, with 12,000 new openings each day.
Currently, integration with Yandex.Money is in beta version.
Contact us to check how to activate Yandex.Money in your shop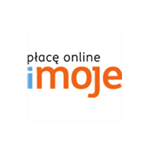 imoje
imoje is the first in Poland online payments for online stores, provided by the bank. With the help of imoje, you can handle zloty payments with quick transfers and payment cards, as well as use deferred payments and pay for the order without additional costs, up to 21 days from the date of purchase.
More

PayFort
PayFort is an advanced payment system in countries (and in many currencies)from the Middle East e.g. United Arab Emirates, Egypt, Saudi Arabia, Jordan, Quatar. Customers can use Payfort to pay for their credit and debit card transactions (including Visa and Mastercard), as well as local payments such as E-dirham (United Arab Emirates), Sadad (Saudi Arabia) or Naps (Qatar).
Currently, integration with PayFort is in beta version.
Contact us to check how to activate PayFort

Klarna
Klarna is a Swedish payment system that aims at simplifying online store payments. Klarna, often called the Swedish PayPal, is offered in 65,000 online stores in 18 countries. It is also available and ready to use in IdoSell. In Poland, Klarna substituted SOFORT brand and now is available under the new name Online bank transfer. Klarna.
We also offer the ability to integrate with the scandinavian version of Klarna. Using it requires additional, non-standard formats and thus, tests. Please verify the costs and conditions of integrating with the Swedish Klarna (not the one based on the previous Sofort) beforehand.
Contact us to check how to activate Klarna in your shop


BitBayPay
BitBayPay is a simple, fast and secure payment method for your business. Immediate transactions at home and abroad, thanks to which customers can pay for products and services from any place on earth. You can pay in different currencies and benefit from favorable currency conversion. The funds are secured with advanced tools, so that money can be safely stored on your account.
BitBayPay supports payments in the currency of the future, namely Bitcoin.
Contact us to check how to activate BitBayPay in your shop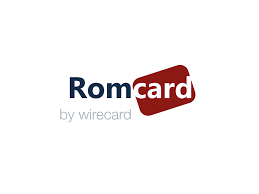 Romcard
Romcard is a leading provider of services related to transactions carried out using payment cards in Romania. At present, as the only one in Romania, it authorizes secure 3D Secure payments for electronic transactions, having the certificate of Visa and Mastercard payment organizations
Contact us to check how to activate Romcard in your shop