Best online selling solutions
We present the new version of Customer Service Centre
We present a completely new version of the IdoSell Customer Service Centre, with a completely redesigned, modern interface and completely separated from the idosell.com website and the IdoSell panel.
IdoSell Customer Service Centre is a place where you visit very often to check settlements with IAI, your payments from services IdoPay and IdoSell Broker or contact our Support. It is available from your IdoSell panel and idosell.com website.
For the last few months we have been working on a complete refreshment of the Customer Service Centre and today we are pleased to present you its new version, in place of the current Customer Service Centre. Now the Customer Service Centre is an independent panel that has a much clearer interface, fully designed to work on mobile devices.
The full independence of the Customer Service Centre is manifested primarily in its full separation from the IdoSell administration panel. Now, regardless of whether you go directly to the Customer Service Centre or if you do it from your panel, you will end up in the same, consistent-looking Customer Service Centre.
Mobile-friendly user experience is even more complete thanks to the implementation of the panel in the technology PWA, known from IdoSell stores, which enables the use of CSC as a mobile application. So you can have even faster access to all the necessary elements to control your service by adding the application to your phone.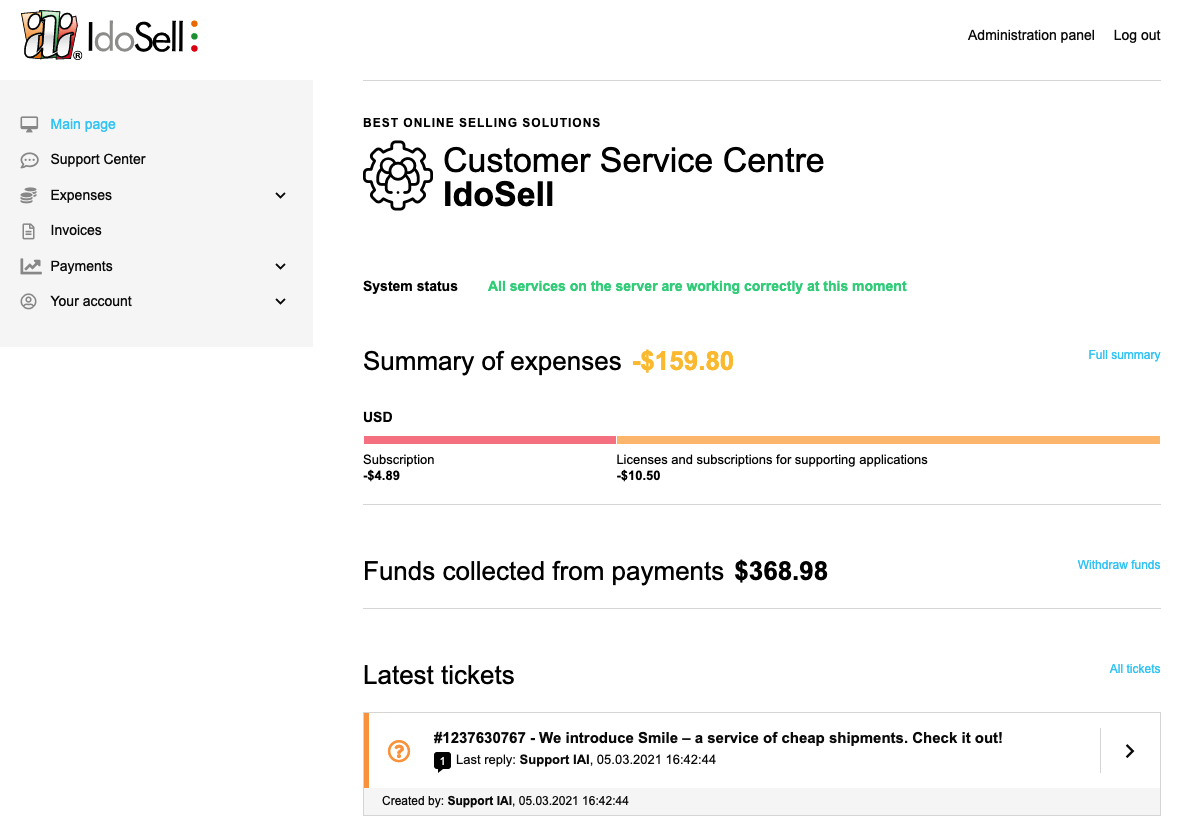 We have kept all the existing functionalities of the Customer Service Centre, fixing bugs, and adding a few new, small functionalities, such as a ticket topic search engine in the Support Centre or a dashboard. In addition, you still have trouble-free access to the Customer Service Centre from the IdoSell panel, without additional logging in, and from the new csc.idosell.com panel domain. We hope that the new interface of the Customer Service Centre will significantly increase the usability of its functions and will make checking payments, settlements or contacting Support easier than ever before.