Digital files
The market of virtual items is developing rapidly. The customers are aware of the advantages that are brought by digital products' shopping. Starting with a quick and easy access, lower prices up to no delivery costs. IdoSell.com has introduced a free tool which enables you to sell digital files.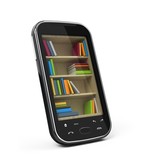 Make use of the digital files sales' advantages and by means of IdoSell.com tools sell:
E-books
Audiobooks
MP3 music
computer software
software updates
IdoSell.com virtual items sales' tool enables you to conquer new markets. The tool is especially designed for a new group of e-sellers who want to enrich and diversify their offer. If, till now, you have only been selling hard copy books, thanks to our solution you will now be able to sell the same books in the digital format. Subsequently, you gain new group of customers who, in the era of tablet computers and smartphones, prefer books in the digital rather than traditional format.
IdoSell.com virtual items sales' tool allows to sell both, digital and traditional products, at the same time. It means that you can proceed with mixed orders, composed of, i.e. a DVD and an audiobook, or single orders, i.e. only a DVD or an audiobook. In case of the mixed orders, the process of the order fulfillment is exactly the same as in case of the traditional order. Customers are free to choose the payment method and the delivery. A digital product is delivered to a customer via e-mail after the payment has been received.

Digital files sales' advantages:
Sales boost – You can reach groups of customers who appreciate quick and convenient access to the digital versions of, i.e. books.
Financial profits – You can save the money on products' storage. There is no need to rent additional warehouses as all you need is stored on your hard drive.
Effective sales – You can fulfill the orders for traditional and digital products in one system and at the same time.
Additional promotion of files and products – You can share demo versions with your customers what encourages them to buy the full content of a digital file.
Automation of sales – The process of virtual items' sales is automatic. You only need to add a product to the panel, set a price and add attachments.
No packing and shipping costs
Higher value of the products – Most of the digital versions of products contain supplements, i.e. e-books consists of additional files not available in hard copy versions