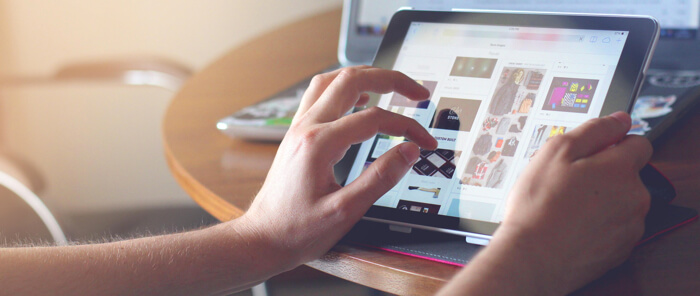 At IdoSell, we pay great attention to freedom of choice, openness and sales in many channels. These values ​​perfectly reflect our center of integration with marketplaces (intermediaries in placing orders). All orders, from all channels are integrated in one queue of orders and handled in the same way thanks to our WMS for e-commerce. Built-in integration with many marketplaces is without any restrictions and fees, and allows you to sell not only on the most popular sites like Allegro, eBay or Amazon, but almost in an unlimited number of websites. Our system, thanks to the open construction, also allows you to build programs yourself which we integrate for you thanks to the possibility of creating individual extensions or thanks to opened IMF protocol you will integrate with any marketplace.
Marketplaces by analogy can be compared to a virtual marketplace, where many entities simultaneously offer their assortment in one place. The marketplace service actively acquires potential customers by presenting your products on their platforms and sells your products there. However, your store only deals with the implementation of orders confirmed by the marketplace, which means that in most cases you receive an order already paid for and you can immediately start packing and sending it.
How to launch selling in marketplaces?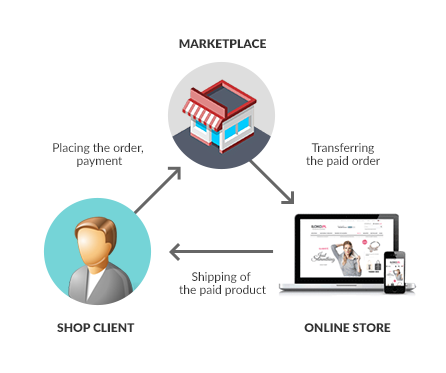 Our solution is a complete and friendly environment for sale on the marketplace, where you can place your products. Our partners know our system well and actively cooperate with us in creating integration. To start selling in this service, all you have to do is sign a contract with your chosen marketplace, add it to the marketplace list in your IdoSell administration panel and provide access data for the selected platform. After the marketplace collects information about your products, you can only wait for the first orders. Orders flow directly from the marketplace to the panel of your online store.
What are the advantages of selling on marketplace and integration in IdoSell?

You are able to quickly enable sales in the selected marketplace


You have the opportunity to develop foreign sales, and thus reach customers around the world


You build awareness of your brand, because most marketplace presents information about your store in a visible place


It is still you, as a store, that manage your offer available in the marketplace


Thanks to our system WMS for e-commerce order handling from the marketplace is practically identical to the order service from other sources
WHO DO WE COOPERATE WITH?

Allegro
Allegro is a huge online trading platform. Every day, the website sells over one million items and customers can choose from 90 million offers. The Allegro community has over 20 million registered clients, which gives a huge number of potential customers. It offers the possibility of selling and buying almost any product or service without intermediaries.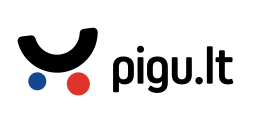 Pigu.lt
Pigu.lt is the most popular online shop in Lithuania and the largest marketplace in the Baltics. It belongs to the largest e-commerce group in the region - PHH Group, which operates in Lithuania, Latvia, Estonia and Finland.
On Pigu marketplace you can sell in the three Baltic countries - Lithuania, Latvia and Estonia.
There are approximately 4 million unique visitors to Pigu.lt per month, and more than 4,000 different partners from Europe already sell on Pigu.lt Marketplace.


Amazon Marketplace
The Amazon Marketplace is one of the largest online sales channels. It has a multi-million basis of products offered by sellers from various countries.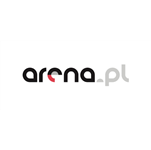 Arena Marketplace
Arena.pl is a purchasing platform in Poland with a very wide offer of thousands of sellers. You can offer your products in 7 main product categories: home and garden, child, electronics, care and health, sport and tourism, motorization, fashion, representing 72% of turnover in Polish e-commerce.
Ceneo.pl - KUP TERAZ
Ceneo.pl is the second largest e-commerce website in Poland, visited by over 15 million users monthly. Thanks to the simple and automated integration with the service, you will gain access to an extensive base of potential consumers. No additional software or change of current processes is required - with a support of specialists from Ceneo.pl, you will be able to integrate your offer with the Ceneo platform step by step.
eBay
eBay is the largest auction site in the world that connects millions of buyers and sellers in one place. Buyers can find unique products on this site with an excellent price-performance ratio. Currently, 62% of transactions are made on mobile devices, of which the number of auctions created with their use reaches 13.7 million a week.

eMAG Marketplace (will be available in the future)
eMAG Marketplace is a shopping platform that allows other sellers to offer their range at the www.emag.pl store (formerly Agito.pl). eMag assumes constant monitoring and evaluation of the offer to meet high quality standards and ensures safety. Currently, integration is not active, but works are in progress to soon offer a working integration mechanism.
Empik Marketplace (will be available in the future)
The empik.com site is visited by 8 million people a month, which can choose from 1.5 million products. Customers can choose from categories associated mainly with Empik (books, press, music) as well as in new categories (Home and Garden, Child or Electronics). The sales conditions depend on you. You manage the availability and price of products on your own. Currently, integration is not active, but works are in progress to soon offer a working integration mechanism.
Morele.net
Marketplace morele.net is a modern form of sales designed for external business partners. Potential customers buying in 10 branch stores belonging to the group of morele.net will become recipients of your products. Marketplace morele.net is a non-commission sales channel in which Grupa Morele is a website for your company. The commission for sales, promotion, impressions does not take place. You decide at what prices we buy products from your offer.
1but.pl
1but.pl is a shopping platform that allows other retailers to offer their assortment in the shop www.1but.pl. 1but.pl offers footwear from the world's top brands: Ecco, Nike, Clarks, Adidas, Reebok, Geox, Puma, DC Shoes, Converse, Lacoste, Asics and dozens of other leading manufacturers. The assortment of the shop is addressed both to active lifestyle lovers and those who value elegance.

Wish
Wish is an app that actually needs no introduction. Over the past 3 years it has been the most downloaded shopping app in the world. It currently has over 100 million active users.
Wish offers customers a wide selection of products at competitive prices. It works on the principle of "wishes", or wish list. Wish creates a customer profile and selects products according to it. It stores which products it likes and is interested in and offers personalised offers at good prices. The customer's purchasing decision is usually based on impulse.
cDiscount
Integration with Cdiscount, you'll quickly become one of the service's sellers. Additionally, you will gain the ability to export your offer and handle orders from within the IdoSell panel. If: you are already selling on sales sites like Amazon, you are planning to start selling internationally or you would like to learn more about the specifications of the French market - this integration is just for you.
According to statistics, Cdiscount is the largest sales site in France, after Amazon. It is a multi-branch site, so you can easily place your offer in the right category, even for less popular products.
Spartoo
Sell your products on a site that is one of the leaders in e-commerce for clothing and home décor on the European market. Thanks to the integration you will gain access to over 20 dedicated regional sites and reach 450 million registered users. Sell on Spartoo both in Poland and in many European countries. Get to know the latest IdoSell integration and check how easy it will be to present your products on Spartoo.
Integrate any marketplace thanks to the open IMF mechanism
Our online store system offers open integration with any marketplace in the world. It is enough that a given marketplace will enable integration based on IMF standard and will report to us, and then we will add a ready integration to the IdoSell administration panel.
For custom solutions, we enable our own integration with any marketplace in the world, where it is enough to add a new (so-called "own") marketplace, and the developer will be able to access a very simple webservice and data exchange on products based on the standard IOF (in XML format). This solution can be programmed in the form of an additional bridge in the form of e.g. an external application that will communicate with the marketplace and your store.