Migrate your existing store to IdoSell Shop - it's easy!

Move your existing store to IdoSell Shop
the platform for professional merchants
Are you looking to move an existing store to IdoSell Shop? It could not be easier! Our experienced consultants will help you along the migration process and make sure it goes as smoothly as possible, without negatively affecting your current business.

Customer data import
You already own an online store, so you realize how important existing customer data is. We can help you import those records, so you can start inviting existing customers to your shiny new store.

Setting up redirects
We will take care not to break your previous search engine optimization efforts by ensuring appropriate URL redirects are in place, so that your business does not lose its current rank.
Frontend design
We can implement your own graphical designs, or prepare an entirely new store look and feel for you, making sure it is usable and adheres to current web design standards. All our templates are fully responsive, which means your shop looks great on devices of any size.

Import products from online marketplaces
If you already list on services like eBay we can import existing auctions and product data to the IdoSell Shop administration panel, which lets you manage such listings in a central location and provides a coherent inventory management module
Server and domain
Do not worry about server resources, or losing your domain. The domain name remains the same and can be transferred to your new shop at any time. Your subscription plan includes comprehensive technical support, flexible hardware resources and unlimited possibilities for growth.
Attractive prices for starting a new online store
By starting a new store with us, you will receive a one time gift of 150 GBP / 165 EUR deposited to your account which can be used for any services offered by us. If you opt for a fixed-term contract, shop activation is free of charge - normal activation price is 149.00 GBP / 169.00 EUR.


Unique features
We are a leading ecommerce platform and not without reason - we offer all the necessary features for running a professional online business out of the box. Everything is available at your fingertips in an online administration panel.
Built-in integrations
IdoSell Shop allows you to build and manage a comprehensive ecommerce ecosystem with built-in integrations. You can connect your store with services like Amazon Marketplace, eBay, payment gateways (PayPal, FirstData, Barclaycard and more), shipping services, or price comparison and external shopping services.


Dedicated support representative
After starting an online store with IdoSell Shop you are assigned a dedicated consultant who will help you plan the template design and implementation, suggest the most important configuration settings, help with data migration, all to help you get started with making sales as soon as possible. You can contact your dedicated support representative at any time, even after launching your shop, for example to plan future redesigns for custom marketing campaigns.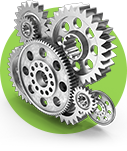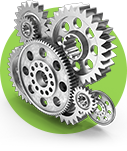 Unlimited technical support and training
As long as your shop is active, you receive professional technical support, available either via telephone or our dedicated ticketing system. Remember - we are here so that you can focus on making sales and managing your business. You can book a training session to cover anything related to running a store on IdoSell Shop, which can be conducted either remotely or in person.
Supporting applications
Extend the functionality of your shop with our supporting applications. Run efficient brick and mortar sales with IAI POS point of sale solutions. Print receipts and other sales documents with IAI Printer. Run a large warehouse and ship orders seamlessly with IAI Scanner. Integrate external product databases without any coding with IAI Downloader