Logging in with a Google account
What are the benefits of logging in with the Google account?
Logging in with the Google account enables:
faster and comfortable way of signing in for your customers
increasing the level of customer loyalty and trust
more comfortable registration process
assigning a special discount for customers signing in with their Google accounts
Logging into the shop with the Google account: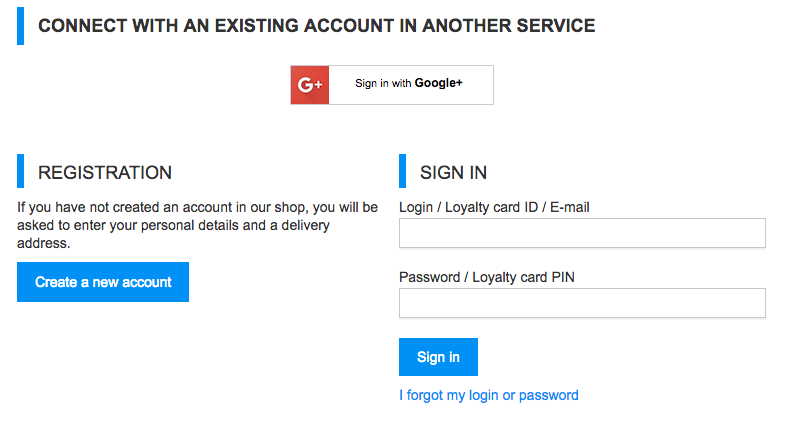 The ability to log in with your Google account is available in all IdoSell shops and does not require any Google setup. All you need to do is to enable this option, according to the Plug&Play rule.