Some online selling solutions are not meant for handling rapidly growing sales, sometimes they can even become an obstacle for business development. Radu Butcovan, owner of Militarysurplus.ro, online military and outdoor equipment retailer, encountered such a problem. When looking for possible improvements, he heard about IdoSell from one of his suppliers. Satisfied customers are the best marketing tool ever invented.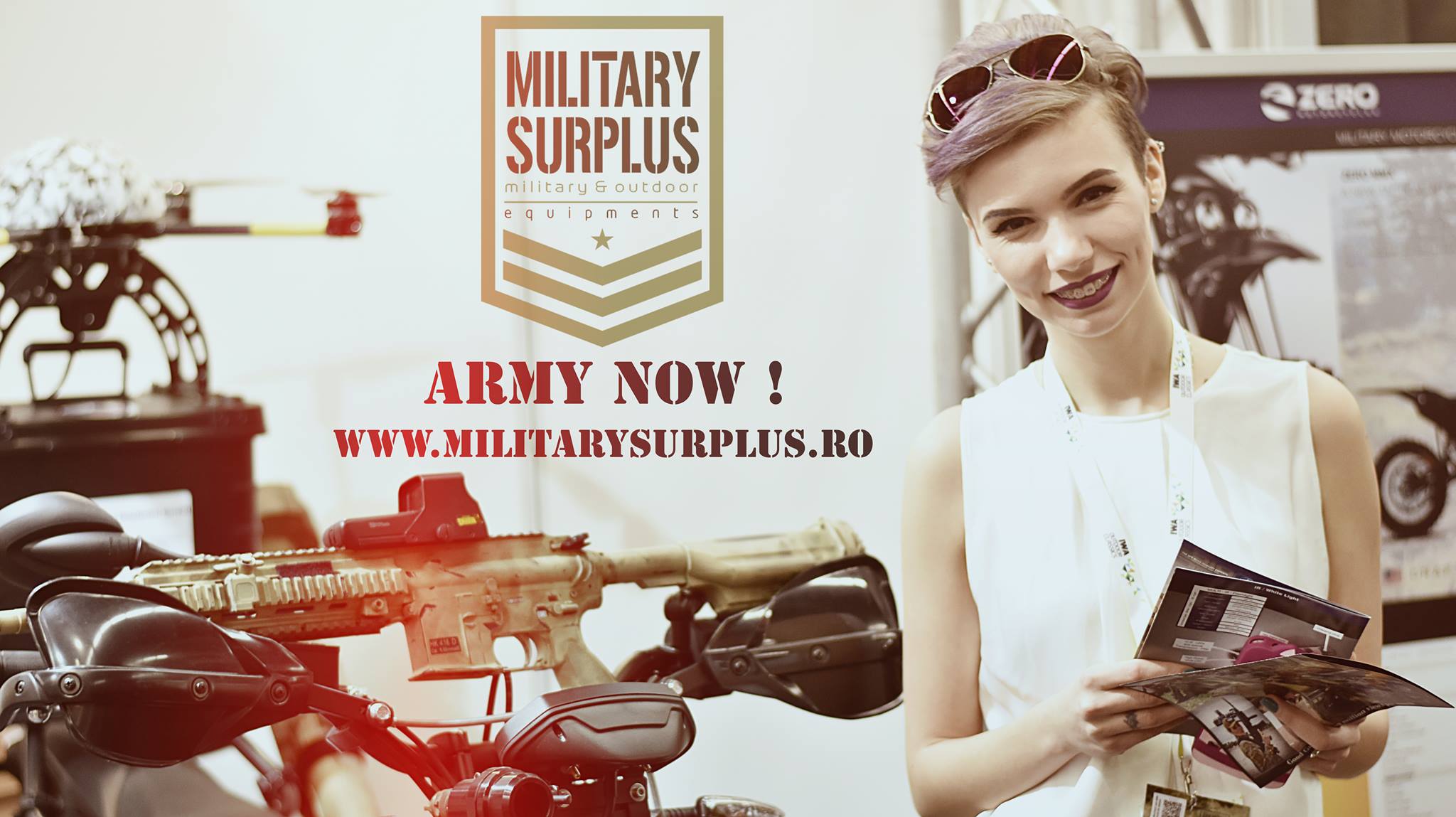 Radu Butcovan decided to choose a SaaS-based solution offering advanced tools for international sales, as well as unlimited technical support in English. Our innovative solutions, the highest level of safety, and the best specialists, convinced the militarysurplus.ro owner to migrate to IdoSell.
Interview with Militarysurplus.ro owner - Radu Butcovan.
IdoSell: How did you get to know about IdoSell?
Radu Butcovan: Since I am a graphic designer, I was searching for the most creative and professional websites in the Internet. I came across some of your stores and I thought you could be able to implement my ideas, and well - you did. I'm really pleased with my choice.
IdoSell: What was your previous online sales experience?
Radu Butcovan: Online sales constitute a cheaper alternative to traditional stores. This means, you can start quickly and attract future customers with lower prices. We always try to provide our customers with what they need. We are constantly looking for the best products on the market. So far, so good, but we are still improving. Before IdoSell we used PrestaShop and Magento, but we have chosen IdoSell as it has proven to be the most professional solution.
IdoSell: Would you like to share a bit of your marketing strategy?
Radu Butcovan: Our marketing strategy is based on thorough research of the market. I read forums, news, testimonials, customer reviews, all in order to search for products of the best quality. We invest more time than money into our marketing :) We always search for the best suppliers and give our customers variety, quality, professional help and reasonable prices. I think a satisfied customer is the best marketing strategy. Foreign customers found us thanks to our products, reviews and your well optimized SEO - I think we work well as a team :). We are also active on Facebook, since I think it is currently the best marketing solution for businesses. Due to the type of products we offer, most of our ads are unfortunately not approved on Facebook. We tried to contact them many times, but it did not help. Until they accept our complaints, we will be active on Facebook in our own creative way. :)
IdoSell: We noticed that your sales levels grow constantly. What is the main reason behind the popularity of your store?
Radu Butcovan: I think both the market niche and modern lifestyle help us in gaining new sales. It is obvious that military equipment has a big influence on fashion, but many people simply buy military clothes, boots and other items because of their quality. Military clothes are tear, rip, water and fire resistant. You can use them everywhere: during airsoft activities, military duties, fishing, hunting, hiking, riding a motorcycle, or just as a part of your urban life. There are no limits when it comes to military stuff.
IdoSell: Please let us know which IdoSell features do you use? Do you recommend certain functionalities to other online shops?
Radu Butcovan: We use the mobile app which is very useful for our customers, the intelligent recommendation system, social media features, the returns module, questions about products, loyalty program. I would recommend all IdoSell features to get the maximum profit - it is hard to pick only some of them. Yet, I think the mobile application is a must-have, since 80% of our customers use it.
IdoSell: Thank you for the interview and we wish you continued success!
Are you looking for a scalable online selling solution?
Create an online store yourself or with our help and grow a successful international business with IdoSell!