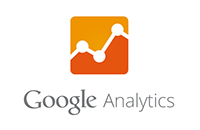 What is Google Analytics and how can I use it?
Google Analytics allows for checking how users find your website, how they use it and indicates how your store should be improved to meet customers' expectations. Thanks to this information, you can increase the return from the investment in your store, as well as conversion rates. In other words - you can earn more.
IdoSell guarantees easy use of these tools. You can turn on Google Analytics with a single click in the IdoSell administration panel by providing your Google ID. Additional click will allow you to use the E-Commerce service that allows for sending information about the value of placed orders to Google Analytics. Such integration results in countless possibilities of analyzing customers' behavior and their choices. Thanks to IdoSell, all this is within your reach.
What are the benefits of IdoSell - Google Analytics integration?
Thanks to the IdoSell integration with Google Analytics you can quickly and easily learn about:
How many users visit your website, allowing you to control the traffic in your shop.
Which marketing campaigns result in increased traffic and during which seasons it grows the most.
How much time visitors spend browsing your offer.
Which phrases/keywords were used to find your shop in search engines. Thanks to this functionality, you can improve your meta-tags and product descriptions, so they can be found even easier.
Which subpages are the most popular among your customers. By researching customers preferences you can create a better offer and thus earn more money.
Which external webpages and search engines generated most visits.
More advanced users can modify standard Google Analytics reports, creating their own filters.
You can also analyze what your customers entered into the text search tool.
What advantages does the Google advertisement network give me?
Support of the Google advertisement network enables AdWords remarketing. This service is aimed at users who have connected their Analytics and AdWords accounts.
This change allows you to create any number of remarketing lists in Google Analytics, which can be used in AdWords advertising campaigns. The strength of such advertisements is based on the analysis of visitor behavior, so you can target your ads to customers in accordance with their interests.
Google documentation includes specific instructions:
How to create remarketing lists - Google Analytics
How to use remarketing lists - Google AdWords.
Customers using remarketing should have a look at rules on interest-based advertising.
Universal Analytics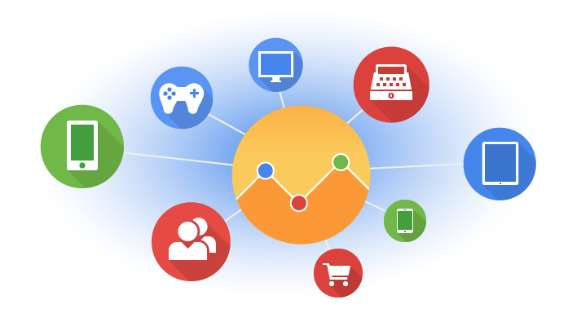 Universal Analytics is the name of the new way of trackingand analysis of traffic in online shops. thanks to innovative technologies of data collection, Google Analytics works very well when it comes to supporting dynamically developing norms of the modern Internet.
One of the most significant changes in relation to the classic way of tracking is the ability to identify users that use multiple devices. Until recently, such visits would be always classified as separate sessions of individual users. Universal Analytics, however, on the basis of specific data will be able to identify and appropriately group these visits. Of course there are many more examples of new features, they are constantly created and developed for all users of Universal Analytics.
Apart from the method of data collection and processing, the tracking code was also changed. Changing the code is not required, but gives the opportunity to make use of many features that are not supported by the classic code. The choice can be made in MARKETING / WWW statistics and remarketing / Configure Google Analytics module.
Universal Analytics with Enhanced Ecommerce
Enhanced Ecommerce is the extension to Universal Analytics mode, prepared and dedicated to ecommerce. This mode gives you can full insight into the checkout process and makes it possible to analaze your customers' behavior in-depth.
Examples of information you can learn thank to Enhanced Ecommerce:
Total revenue for each product, so you can easily find the most popular (star) products bringing you most profits.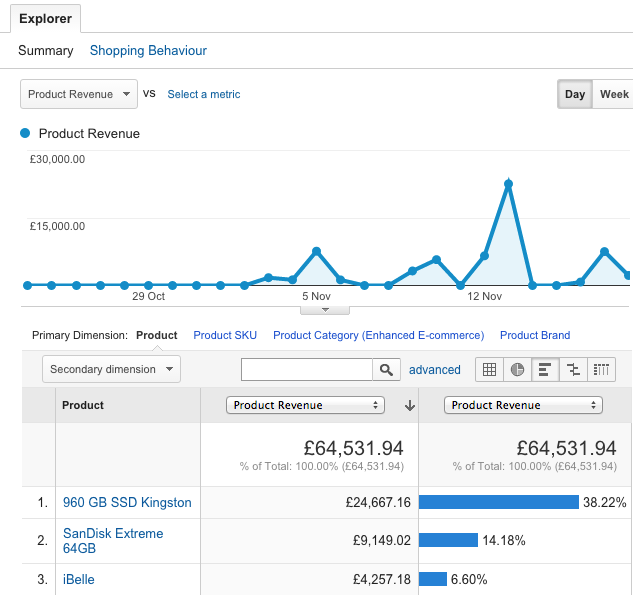 Detailed view inside the checkout process, together with the number of abandoned orders on every step
Total number of returns for all transactions with information about indivudual orders
Ratio of adding a product to cart in relation to displaying the product details
Average number of product sales in each transaction
Total number of orders made with the use of discount codes, together with a list of used codes
If you do not know what version of the code will be better for your store, go to: Google Analytics FAQ.
Global site tag
To simplify the setup for generating web analytics codes, the existing Google Ads tags have been replaced with the global site tag. The global site tag emphasizes measuring conversions through relevant events. Thanks to this, the user has more control over tracking the micro-conversions they is interested in.
The new Google Ads tag consists of a global site tag and an event code snippet that together enable conversion tracking, product remarketing, and overall site performance measurement.
To set up remarketing or conversion event tracking, place the global site tag along with the event code snippet on your store pages. To do this, go to MARKETING & INTEGRATIONS/Google/Google Adwords, fill out the form downloaded from Google Ads values for:
google_conversion_id
google conversion_label (optional)
and in the section Tracking code version choose the option: Global site tag
Once installed, the global site tag will collect information about pages viewed by users. This data, including the URL and page title, is used to create remarketing lists that you can then target.
The event snippet tracks various activities and parameters. It will be embedded on pages where you can track remarketing events:
main page
product card
product list
basketedit
order1
order2
orderdetails
Depending on the page, it is possible to collect parameters:
ecomm_prodid
ecomm_pagetype
ecomm_totalvalue
ecomm_category
ecomm_quantity
Data transferred to the event code snippet can also be used to create remarketing lists on the Google Analytics side. To use the global site tag to collect data on the Google Analytics side go to MARKETING AND INTEGRATIONS/Google/Google Analytics and in the Tracking code version select the option: Global site tag.
Advantages of the global site tag
Faster and easier integration with other Google services, e.g. Google Analytics
More accurate conversion tracking: the global site tag will create new cookies on your domain that indicate the ad click that directed the user to your site. So you can measure conversions more accurately.
The global site tag allows you to specify which interactions with your site should be counted as Google Ads conversions.
Including all conversions: If you use the existing conversion tracking tag changed for the "pixel only" implementation, Google Ads will not record all of your conversions. The global site tag allows you to count all conversions.
Remember that Google Ads conversion tracking tags can use click information saved in new cookies created for your domain. Provide users with clear and comprehensive information about the data you collect on your sites, and if legally required to do so, obtain permission to collect it.