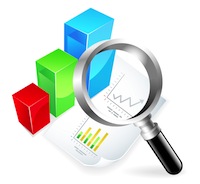 What is an employee monitoring report and how can it be used?
Employee monitoring report is a report available in the IdoSell administration panel in REPORTS AND FINANCES / Employee monitoring, including information about actions concerning offer management, as well as handling orders, complaints or returns performed by employees.
What are the benefits of using the employee monitoring report?
Thanks to using employee monitoring report you can learn:
Information:
The content of this page in not visible to general public. Please
login
to display the full content of this page.
If you do not have your login yet,
create an account
providing your company details and your email address. After you receive your login details, you will be able to view the full content of the page.