Have you ever wondered, how to attract buyer's attention to information you would like to pass?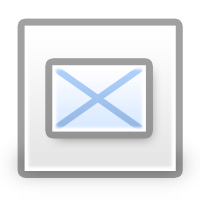 How to show the store visitor the most important things - the ones he wouldn't miss during his visit in stationary store?
Having a store in the IdoSell.com, you can use a special type of adverts, so-called Toplayers and Widgets. You can set when, where and how long they will be displayed to achieve different marketing goals and effects, i.e.:
You export your products to price comparers and your customers land on your product card? Add a special toplayer, that will be displayed only on product card and will encourage to purchase more, by i.e. informing about discounts and free products.
You have a Facebook profile? Display a discount code on a toplayer, that will be displayed for visitors redirected from Facebook.
Visitor got to your store from Google search results? Display the most attractive products from your offer, so your customer could find what he is looking for.
Toplayers and Widgets function allows you to suggest what your customers can use or what is especially worth their attention. It increases conversion rate and time visitor spends on browsing your wares.
What is Toplayer and why is worth using?
Toplayer is a special, additional layer displayed on your website during browsing. Toplayer can be used anyway you want. It's all up to you, how it is going to be displayed:
advertisement of the new collection,
greeting for all page visitors,
proposal of signing up to a newsletter,
confirmation of visitor's age,
especially tailored information to attract attention of indicated sections of store.
During browsing your store page, user can miss important thins. Toplayer increases the probability, that visitor will read, what you have to say, and be encouraged to take desired action. The remaining page elements stay inactive until it's closed, so Toplayer shall not be missed by your customers.
What is Widget?
Widget is a form of webpage addon, on-screen device, usually "pinned" to one of webpage sides and sliding after clicking.
What are the functions of Toplayers and Widgets and how to launch them?
The IdoSell.com users can use a special Toplayer and Widgets management tool - available in their administration panels - that allows you to implement these addons to your store subpages. It it is of course free of charge.