Our choice of IdoSell was dictated by some very important aspects. Above all, we all wanted to base our business on a system with a modern and versatile engine. One that would not require changes or updates should our turnover increase from a few dozen to several thousand orders per month. - says Jan Maciantowicz, Respro.com.pl's Brand Manager.
When asked a question whether one should be skimpy when it comes to investing in personal health, everyone agrees that health comes first. Reports of prevalent, unhealthy smog were treated with as much credibility as reports of UFO sightings only a few years ago. There is no scientific evidence for UFOs, there is however for smog. That's why RESPRO.com.pl joined the fight for healthy lungs, as an official Polish distributor of anti-smog Respro masks.
Their history is even more interesting, as this is not the only shop the Respro.com.pl team is running. The owners apply the same, good marketing and sales practices in Treningowy.pl, their second shop with us, running in the same administration panel. This is a perfect example of how easy it is to scale your business using SaaS, while taking advantages of new business opportunities as soon as they arise. Have a look at this interesting case study with a unique mix of health and fashion.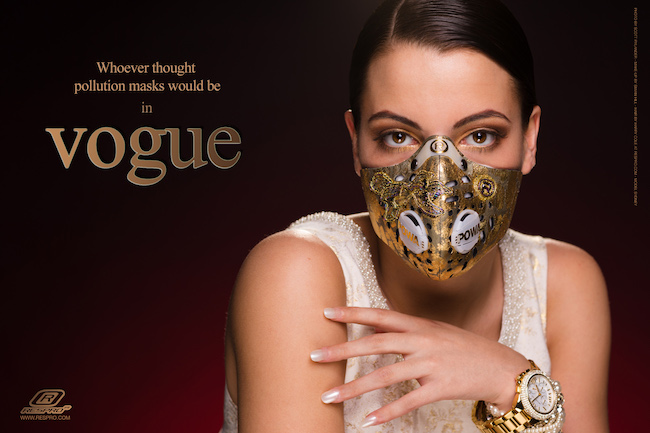 IdoSell: Where did you get the business idea from? We are used to seeing people in masks in reports from far away lands like China or India. It seems like people in Poland are only just starting to notice the smog problem. Has the rising awareness of the issue help grow your sales?
Jan Maciantowicz Respro.com.pl: The usefulness of anti pollution masks was noticed at the beginning of 2015 by Paweł Solarz - an avid runner and cyclist. He noticed the negative impact air pollution had on his health when training in Krakow. In November 2015, the smog problem in Krakow became even more apparent, as more and more people started looking for anti pollution masks. That's when we decided to contact Respro directly. There has been a recent "boom" in air pollution reports, which for sure correlates with growing sales of products that protect people from smog.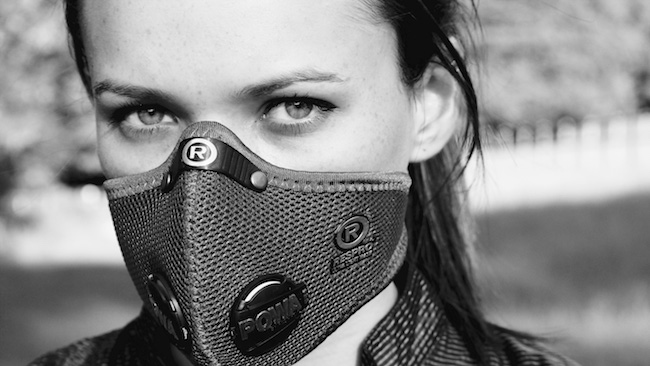 In light of recent events (dramatic lowering of air quality), the whole topic has been widely discussed by the media, including information about anti pollution masks, so little additional marketing activity is required of us. We are currently facing a rapidly growing demand for products like anti pollution masks, so rapid in fact that nobody was prepared for it. More and more famous people show themselves using air pollution masks, and their choice is, naturally, a premium brand - Respro. Positive articles about Respro masks are being published out of our control on both popular and niche websites.
IdoSell: Why IdoSell? Have you run an online business before? What are your findings?
Jan Maciantowicz, Respro.com.pl: The anti pollution mask store is not our first ecommerce endeavour. W are on the market since 2010, running stores specialised in sportswear and related assortment. Our second online store is also based on IdoSell - as a second shop in the same administration panel. What we would like to point out is how quickly you can launch a store that is ready to accept orders with IdoSell. It is incomparably faster than other, traditional solutions. The administration panel is intuitive and user friendly. You get access to a wide array of features that help you manage orders, customers, products and marketing. And you don't even need to be a programmer in order to quickly implement a Google Analytics tracking code, integrate online payments, delivery services or let your customers login using their social media accounts. Those are just some of the many options available for us in the administration panel.
IdoSell: Has anything in particular attracted your attention? Anything you could recommend?
Jan Maciantowicz, Respro: We highly value the technical support we receive, as it's miles above what you would get from a standard web agency. Any questions or problems we have are answered promptly either over the phone, or the ticketing system. The IdoSell blog and webinars are also a rich source of knowledge and tips about running an online store. It's great that they don't only touch on technical aspects, but also include topics related to online marketing, running a business etc. The IdoSell platform, and as a result, our store is constantly being improved which helps us stay ahead of the curve.
IdoSell: What other tools do you use for your day-to-day operations?
Jan Maciantowicz, Respro: Our main ERP system is Subiekt GT, which we integrate with IdoSell using IAI Bridge. We also sometimes use IAI Downloader for updating our product database with new pictures, photos, descriptions, etc.
IdoSell: Thanks! We're almost done. Tell us about your product. What's the technology behind it? Why is it unique?
Jan Maciantowicz, Respro: Respro, as a company, exists since the early 90s. They've been developing and improving their product constantly and adapting it to their customers' needs. As a result, Respro masks are the only product of this type that can deliver enough air (oxygen) when you are doing sports, available on the Polish markets. The masks are meticulously finished and thanks to that, they are very durable as well as comfortable. The most important aspect though is their ability to filter out pollutants from breathable air. They've achieved that by using advanced air filter technology and making sure the mask fits tightly to your face. Unfortunately, more and more lower quality products are appearing on the market so we suggest that everybody currently on the lookout for an air pollution mask makes themselves familiar with the topic, and visits our shop, where we sell only reliable and tested products - our lungs are priceless.