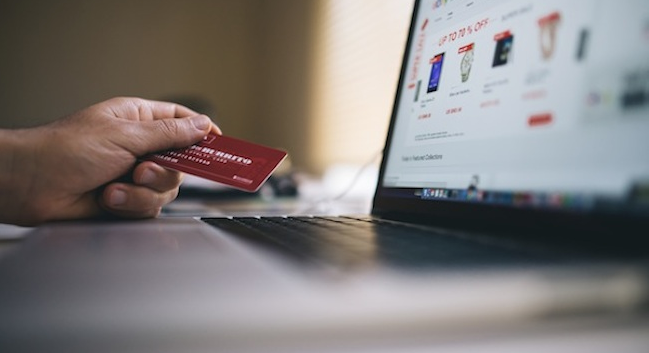 Some of the most interesting possibilities given by IdoSell discount cards

4 different validity modes for discount cards that let you set up various marketing campaigns
Thanks to the different modes you can carefully specify how and when a discount card will expire. Amongst the available options:
specific period of validity, e.g. 1 week from being issued
specific number of shop visits
specific number of uses, e.g. expires after being used once, or 3 times, or gives access to unlimited discounts

Ability to create many discount card types
You can define a number of different discount card types, for example by dividing them based on target customer groups and discounts levels:
PLATINIUM - 20% off all products and 5% off delivery costs
BLACK - 20% off all products
GOLD - 20% off a new collection
SILVER - 10% off specific product categories

Customers can collect loyalty points on their cards
IdoSell discount cards let you customers collect loyalty points which can be later exchanged for products or cover delivery costs, giving even more incentive for repeat purchases.

Unauthorized usage prevention
A discount card is often assigned over a long period of time. This increases the risk of it being lost and attempts of accessing the provided benefits can be made by unauthorized customers. That is why the first usage of a discount card has to be authorized by the shop's staff.

A discount can be assigned to either all or a selected group of products
Should the discount card cover only a selected category of products? Simply select the desired categories in the card configuration screen.

A discount can be assigned to delivery costs
Would you prefer not to discount the price of a product? Nothing stops you from offering discounts for delivery costs, by completely removing them, lowering them by a percentage or a pre-determined amount.

Ability to specify global discounts with the exclusion of, e.g. best selling items
You can easily configure a global discount while excluding the best selling products in order to maximize profits.

Ability to exclude B2B customers from the discount campaigns
If your offer is available to wholesale customers you have the ability to exclude them from the discount campaign – this is easily configurable on the discount card configuration screen.
Did you know that in addition to discount cards, IdoSell provides more tools for maximizing customer engagement and builing brand loyalty? You have access to:
discount codes – great tool for one-off offers and acquiring traffic from e.g. newsletters
loyalty cards – as an alternative for customer logins and passwords. The customer can use the loyalty card details instead of the standard username and password
loyalty programmes - collecting points for purchases and exchanging them for products or to cover delivery costs