Barcode labels created in the IdoSell administration panel can include many useful pieces of product information. You can add a short product description, product name, producer and much more. To make labels more attractive, you can upload your own background and use self-prepared labels e.g. as stickers for product tags in your traditional store: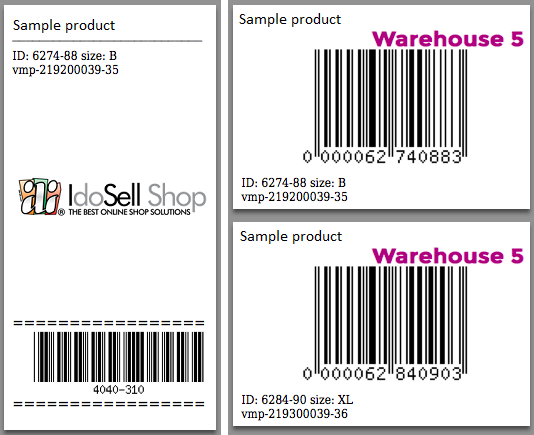 How can I use self-prepared labels?
There are many uses for barcode labels generated from the IdoSell administration panel, e.g.:
labelling products in a warehouse – now you can accept deliveries faster by scanning products on a GRN document in the panel or through IAI Scanner;
labelling warehouse shelves – creating picklists will be easier;
labelling products in traditional sales – you can tag products and include them on a receipt easier;
many more to be included soon
Which barcodes can be printed on labels?
Currently you can use the following code standards on barcode labels: