Dropshipping for wholesale and retail online stores
You have a wholesale store and you want to commission selling products to online retail stores, while you can take care of packing and shipping orders directly to customers. Maybe you have an online store, but you want to to focus on selling and marketing only, leaving stock operations and shipping to a wholesale store. If you can relate to one of the scenarios above, learn more about dropshipping for wholesale and retail online stores.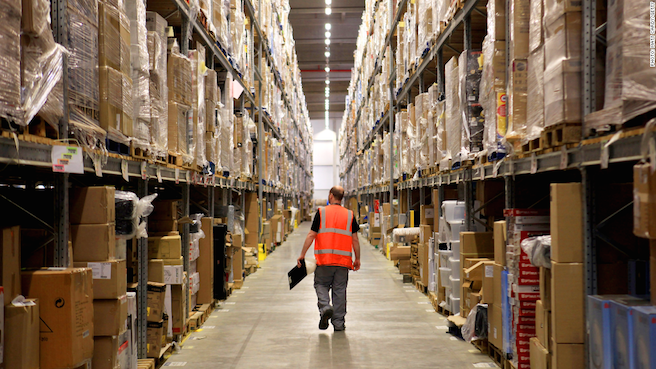 What does dropshipping mean?
Dropshipping can be defined as a situation, when a retail store does not offer its own products – if a customer order is received, the store places an order for necessary products at a wholesaler, and the wholesaler sends products to the end customer'. This sales model lets retail stores focus on acquiring new customers and making sales, while leaving the order fulfilment process to the wholesaler. In turn, the wholesaler can focus on order handling and warehouse management.
Dropshipping therefore can be mutually beneficial both for wholesale and online stores. Have a look at some of the advantages below:
Dropshipping advantages for wholesale stores

focus on logistic processes only


sales, marketing and building brand awareness is handled by online stores


once created, the sales network generates long-lasting profits


you do not have to follow web design trends – we do it for you. Just use our STANDARD B2B templates, prepared especially for online wholesale stores


online store orders automatically appear on the list of orders to be handled by the wholesale store – the retail store does not have to place orders on the phone nor via e-mail
Dropshipping advantages for online stores

no need to stock products yourself


all you need to conduct your business is a laptop and internet access


shipping is commissioned to wholesale stores, you can focus on maximizing sales


after a customer places, pays for an order, and the order is transferred to a wholesale store, you do not have to perform any more actions


your profit comes from the difference between wholesale product price and the price offered in your online store
Cross-docking and dropshipping – the difference
Cross-docking is often mentioned together with dropshipping – sometimes it is even used as a synonym. Quite similar to dropshipping, in the cross-docking model, products are not stocked by the retailer. However, instead of shipping directly do the end customer after receiving an order, the wholesaler sends the products to the retailer first, who then ships them to the customer, often on the same day.
Processing dropshipping orders in IdoSell Shop
IdoSell Shop supports both sides of the dropshipping process – wholesale stores (B2B) and retail stores (B2C). Our solution offers full automation of repetitive tasks, including dropshipping orders. The overall process looks as follows:

customer places an order in an online retail store


the store exports the list of ordered products to CSV or XML files and uploads them to a wholesale system


a new order with retail store billing data and customer shipping address appears on the order list in the wholesale store


the retailer can ask about order status in the wholesale store while waiting for shipment to the end customer


the wholesaler sends the order to the retail store customer, and the retail store receives an automatic e-mail confirmation