Sending messages via FreshMail servers
FreshMail is one of the most popular solutions in e-mail marketing. For each user of IdoSell.com the possibility of messaging via FreshMail servers is available. Its main advantage is fast transfer of e-mails to your customers and accurate bounce analysis.
FreshMail is an intuitive and professional system for e-mail marketing. It was created in 2008 and it has been developing ever since. Both, the company and its tool make it possible for the communication to be a valuable and not trivial e-mail marketing transfer. Thanks to the cooperation with its customers, FreshMail is being improved so it fulfills newer and higher expectations, subsequently becoming the best e-mail marketing system in the world.
Advantages of IdoSell.com and FreshMail integration
Apart from all the possibilities offered by e-mail marketing in IdoSell.com, using FreshMail servers has additional advantages:
High level of messages delivery - FreshMail servers are subscribed to the list of trusted e-mail suppliers by most of the world operators. Therefore, the messages, instead of being sent straight to SPAM folders or having disappeared somewhere in between spam filters, are received and read by customers.
Delivery time frame - in most of the cases, e-mails sent via FreshMails servers are delivered within seconds from the moment of being sent as they are included on the list of trusted and privileged e-mail suppliers by most of the operators (especially the ones with free e-mail accounts). The delayed deliveries are sporadic and are caused by the servers receiving e-mails.
Bounce analysis - FreshMail allows for checking already inactive e-mail addresses and for their automatic removal from the subscribers' list. As a result the cost of newsletters' dispatch is lower and they reach the customers faster.
No overload on a shop's server - If a newsletter is sent from the server of the on-line shop, much slower performance of the server can be expected. It is caused by thousands of connections the server is to make with customers' e-mail boxes. This process negatively influences the shop as, once the computing power is needed, the server works slower. The shop should then keep the excess of computing power and send the newsletters when as little actions as possible is performed in the shop. In case of FresMail, its servers are committed to send the newsletters quickly offering additional computing power. You pay only for a message what is much cheaper than, not used for the most of the time, computing power of the dedicated server.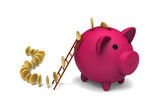 IdoSell.com and FreshMail offer is created especially to provide our customers with:
Low prices - the price of sending one message via Freshmail servers is only £0,00075 (current price can always be found in the price list). It is multiple times less than in other companies that have e-mail delivery in their service options.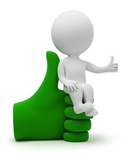 No contracts or agreements to be signed - integration with FreshMail servers is included in each IdoSell.com on-line shop. There is no need to sign an agreement, obtain a login and password or to negotiate prices. Thanks to the above, variable messages, like newsletters, triggered messages but also single messages informing about transactions can be sent to your customers.
We encourage you to learn more about sending messages via FreshMail servers: