In IdoSell Shop, on a daily basis, we handle hundreds of thousands of on-line orders generated by thousands of our clients. Everything that we describe in this section really influences the Polish and the Global e-market.
Product blog - IdoSell Shop online stores (September 2011)
---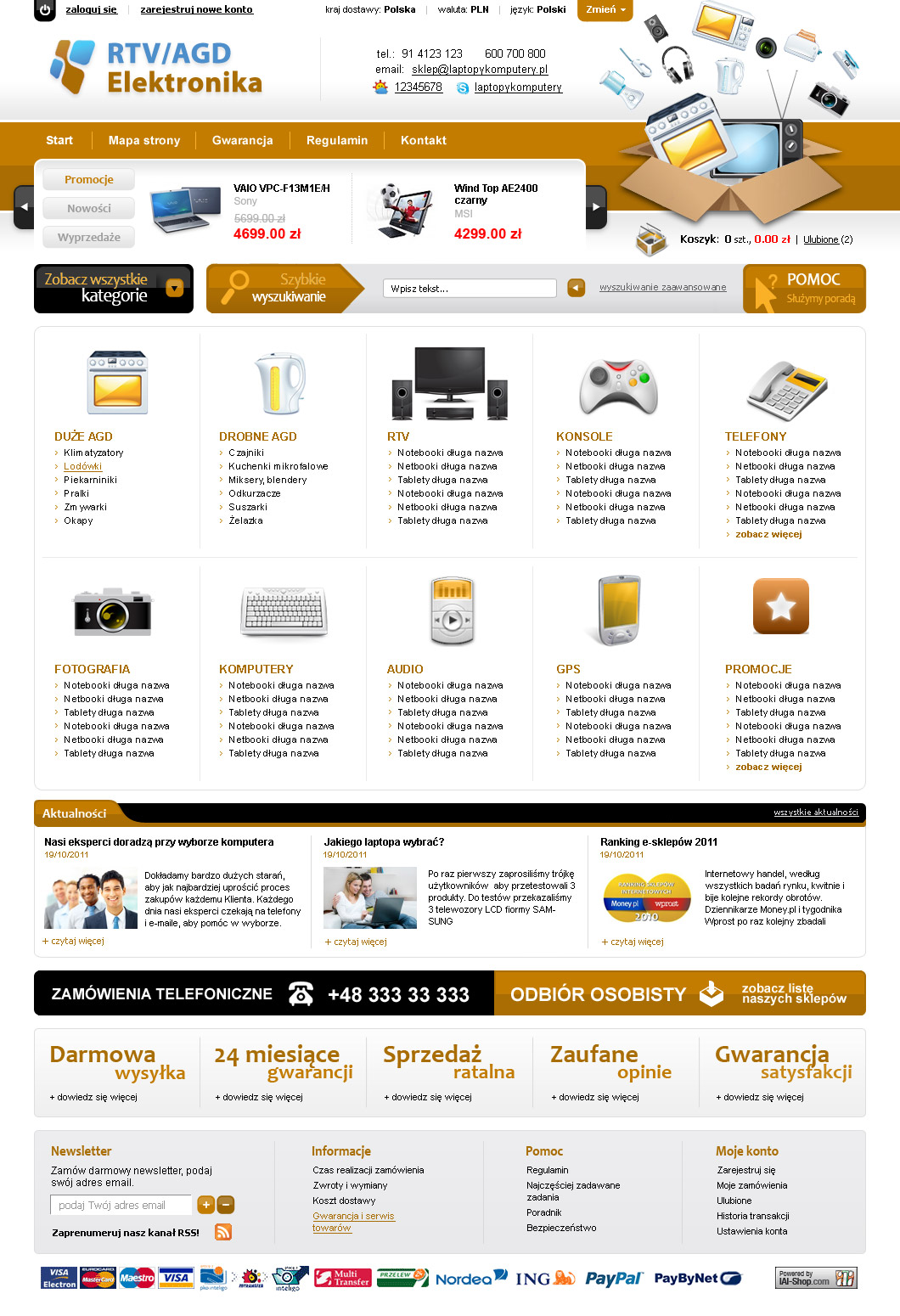 26 September
We have published another 5 STANDARD masks: Appliances/Electronics, Kids, Cosmetics&Perfumes, Tools and Footwear.
more
---
15 September
We have launched the download of first four STANDARD masks, designed especially for particular businesses.
more
9 September
We have published the IAI Downloader 0.9 with support for CSV files.
more