1 October 2015
Guidebook: Omnichannel in e-commerce - a few words about multi-channel sales
E-commerce is not just a mere complement to online sales, but also a channel moving towards a symbiosis with traditional sales. In the past, e-commerce used to be treated only as a complement to brick-and-mortar sales. If we combine the potential of these channels, we can get benefits from the strategy which is usually called the omnichannel model.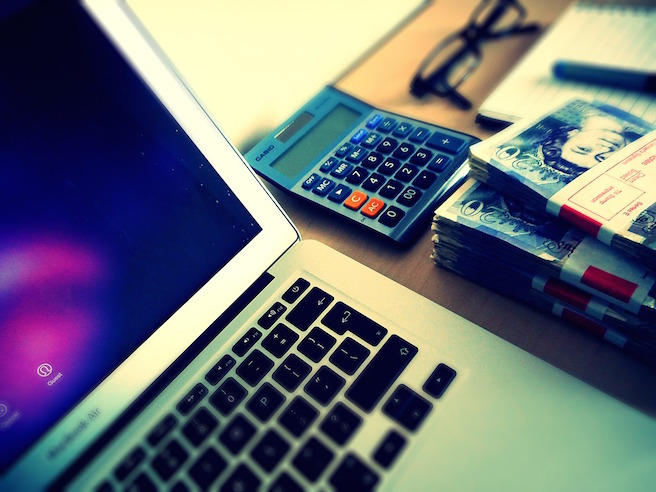 What is the omnichannel model?
Omnichannel means a concept of multichannel sales which mainly relies on a combination of online and traditional sales. Omnichannel functions properly only if points of contact between channels are synchronized with the one, central administration panel. If these conditions are met, your business can scale quickly and the generated sales will be much more efficient. What should therefore be taken into consideration when implementing omnichannel strategy in your company?
Consistent pricing policy and warehouse management
Omnichannel means the full integration of sales channels in one place, while maintaining consistent pricing and warehouse management. Synchronization between distribution channels is necessary to maintain efficient management of inbound transactions from many sources, for example from brick-and-mortar stores or listings. You can then effectively tie together sales, delivery and return processes. All these elements must form a unity. However, to make this strategy profitable, each process should be IT-supported by using, for example, an independent point of sale system integrated with your online shop. You should also take advantage of the WMS (warehouse management system) possibilities. Full integration between channels also allows for the efficient use of various kinds of marketing campaigns. These may be sales, reduced prices due to some events, or even the introduction of new products into the offer. In this case, activating special offers in the administration panel will result in change of prices in all channels simultaneously.
Brick2Click, or multi-channel customer service
Brick2Click is nothing but a two-way in handling orders and customer service. This term means that a customer can order products in an online shop and return products in a brick-and-mortar store, or vice versa. It can also involve the ability to reserve products via the Internet to make the final purchase offline. Such reservations are mainly useful in the clothing industry, where the customer can try on clothes before making a final decision. This omnichannel model makes the border between shopping online and shopping offline blur. Customers consciously combine these channels, compile them together and in case of discrepancies between prices or incorrect information about the product availability, they may feel cheated on. Sellers on the other hand, have to face challenging logistical aspects. Supporting suppliers, stock levels and multi-channel sales can generate mistakes. Therefore, the essence of omnichannel strategy is to use the right tools, as well as consistent pricing policy and warehouse management.
Points of contact as one of the key elements in omnichannel strategy
The essence of multi-channel sales is reaching out to potential customers, not only through own channels, but also through the use of various types of online platforms. These are called points of contact with the target group. Thus, it is worth to use marketplaces, price comparison sites or thematic portals. Furthermore, if technological capabilities allow it, you can use f-commerce channel and run an online store directly on Facebook. Do not forget to gradually build valuable customer base, acquired through all sales channels. Segment data and use it to activate your customers by personalized marketing messages. Send newsletters to people who made purchase offline and offer vouchers to offline stores for your online customers. All points of contact should be integrated and synchronized with your e-business. Automation also plays a very important role. Each product sold on a given listing should automatically change the status to unavailable in an online store and price comparison sites. Moreover, a brick-and-mortar store employee must have an insight to changes in stock levels, without interfering in the process of updating them.
Contact with the brand through mobile devices
The number of mobile devices permanently connected to the Internet is constantly increasing, resulting in a growing trend of transactions conducted in the m-commerce segment. Omnichannel strategy requires creating an appropriate number of customer contact points with the brand and its products. It is therefore important that all channels are consistent and fully adjusted to present an offer and generate transactions. Thus, for this purpose we recommend using RWD (Responsive Web Design) for online stores and a dedicated mobile app for smartphones. Keep in mind that a client can begin the purchasing process on a mobile device and finish it on a computer, or even in a brick-and-mortar store. Regardless of the place where customers first meet with the brand, their feelings and experiences should be the same. It is worth using omnichannel not only to directly increase sales, but also to build outreach and brand awareness in its competitive environment.
One panel for managing the entire omnichannel structure
Most of omnichannel strategy elements described above would not be available if you did not have the opportunity to manage them from one place. Administration panel constitutes the basis which allows you to manage the entire warehouse management and provides a full, two-way integration with all points of contact. The panel should accumulate online and offline sales statistics in one view, but also include information on cancelled transactions, returns and any stock transfers, which help managers to control multi-channel sales.
The worthwhile future
Omnichannel constitutes a sales model designed primarily for brick-and-mortar stores and retail chains, which include, in their development strategy, increasing the number of points of contact with a potential client. In such case online shop is no longer a transaction service. However, it does not mean that small businesses with a single offline point of sale can not use it. On the contrary - in case of a small number of assortment locations, implementation of omnichannel strategy is much easier and effectively accelerates the development of the company.
If you like the article and you want to learn more, check one of the links below