Best online selling solutions
We have the status of Facebook Marketing Partner!
We are pleased to announce that we have received a Facebook Marketing Partner status in the' Commerce 'category. This status is given to companies that provide e-commerce services that provide both advanced tools and industry-specific measures that help increase sales when using Facebook products.
Facebook Marketing Partner
As one of the first e-commerce companies in Poland, we received the status of Facebook Marketing Partner. The basis for this status are safe and effective integration solutions that help increase sales of online stores. Customers using the IdoSell Shop service as part of standard integrations can include:
quickly install full integration with Meta Pixel without manually implementing it in source code;
provide users with a simple login via their Facebook profile;
run dynamic product campaigns thanks to Facebook Product Catalogs.
Facebook Marketing Partner is a status that not only confirms the effectiveness of the above-mentioned integrations, but also confirms the highest standard of the IdoSell Shop e-commerce service. Obtaining the status of partnership with Facebook also opens up new opportunities for technological cooperation and further integration in the future. It also shows that for us Facebook is an important partner and will be an increasingly important channel for gaining traffic to our clients online stores.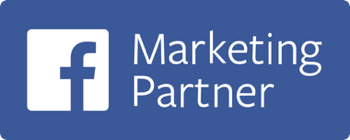 Philosophy of continuous improvement
All the time we care not only about the scope of our integrations, but also about their quality. This strategy, which is part of the Kaizen philosophy, is noticed by our business partners. Thanks to this, the number of partnerships and awards granted by global leaders in the e-commerce and marketing industry is constantly increasing.
We have the status Google Premier Partner since 2017, and from 2019 Google CSS Premium Partner. It was in cooperation with Google that our unique service was created IAI Ads, dedicated to online stores.
Another global player, Booking.com, awarded us the second most consecutive year the most prestigious award Booking.com Connectivity Partner, which certifies the quality of our e-commerce and marketing services for the hospitality industry.
We are happy to receive another partner status from a global leader who certifies the quality of our e-commerce and marketing services we provide to our clients.