Best online selling solutions
Invitation to the premiere of a brand new IdoSell system developed together with Google - Google headquarters in Warsaw, June 7th.
It should come as no surprise that simply opening an online store does not guarantee sales. In order to start selling, not only do you have to offer a product at a price that someone is able to afford - you need to somehow generate valuable traffic of customers who are willing to buy this product. This seemingly simple recipe has been driving e-commerce for years. So, how do you gain this valuable traffic, namely visits that actually convert into sales, and how do you ensure the profitability of this process?
Over the years, we have been working on answers to these questions in the privacy of our offices, just like Google experts. When both teams began working together on a common solution, they created an advertising product amazing in its simplicity, safe for sellers and with unlimited growth opportunities.

On June 7th, in the Google headquarters in Warsaw, we would like to present a prototype of a new, revolutionary product - this event is addressed to a selected customer group. This new technology will be based on the immense outreach Google has and our unique solutions we have developed over the years. Stores will be able to gain valuable traffic, which may turn into many cost-effective transactions. Its simplicity will allow you to diversify your sales, for example if you are selling only through a marketplace or you are unfamiliar with the concept of online marketing, and would like to focus only on moving stock, logistics and customer service. We have already been testing the profitability of our solution with a closed group of customers for several months.
The meeting will be a great opportunity to meet people from Google and IdoSell Shop, exchange views and learn something more. During the meeting we will present our knowledge about the market trends and future of advertising systems, Google search engine and e-commerce systems.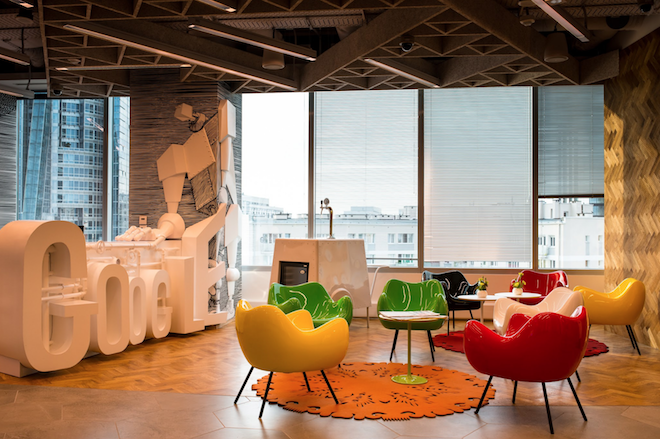 Only customers with a working online store on the day of the release can attend the premiere. Due to a maximum number of 50 seats, please submit 1, maximum 2 people from the company. At least one person should be able to make business decisions, in case your company wants to take advantage of the unique offering available during the premiere only. Participation is determined by the order of entries. The deadline for entries is May, 20th 2017. Participation in the premiere does not oblige you to anything. In order to declare your participation, simply send us a ticket with the name of the person representing the company.
For those who cannot be with us during the premiere - the system we will be presenting in June will be globally available in our platform in Autumn at the earliest. More details will be presented in a timely manner;)