Store or company logo designed by IAI
Your company or store logo is the most important element of visual identification system. Good logo allows your customers to recognize and remember your webpage. All brand-building operations started from a good logotype.
On-line store logo
Our specialists from graphics department are at your service and can create the best logo for your store. By commissioning us to create your logotype, you can send us precise guidelines or just trust our designers and their creativity. Graphic designer - assigned to you - will walk you step-by-step through the entire process, along with its vectorization, drawing a written license and locate your logo correctly on your store page. If you decide to choose the STANDARD mask, your logo will be the most individual element on your webpage and it should be as professional as possible.
Additional logo-related services
Ordering a logo in our graphics department will result in designing and placing it on your store page. To additionally secure your brand and fully use the design prepared by us, you can order additional services:
How to order your own logo?
To order a logo creation for your page or any other logo-related service (license or vectorization), just write a graphic ticket. Remember to include logo guidelines.
If you order store mask creation:
Each of our graphics packages includes logo creation, if you don't have one already. Remember to include logo in the mask guidelines if you want us to create one for you. Graphics package is designed to create the entire store layout and graphics, so the logo creation time is limited. This is why we create only simple logotypes in packages (usually with store name in chosen color). Of course if you choose larger packages, e.g. SUPREME, we can of course create something much more advanced, because the time limit is greater.
Examples of logotypes created in BASIC package and higher:

Examples of more time-consuming logotypes:


Examples of individual commissions with multiple version created: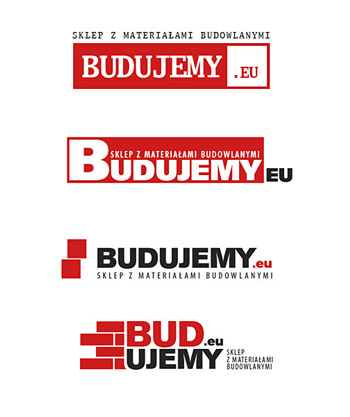 Gallery of sample logos