9 October 2015
Guide: How a modern online store design influences sales | Part 1
Web design is a specialization based on graphical design of websites, which combines aesthetics with functionality. So it is not difficult to conclude that designing a beautiful, yet effective online store can be a real challenge. Therefore, it is best to entrust such a task to experienced specialists. But before you commission the template design for your online store, consider which elements supporting sales should be included. Research conducted by MeasuringU in 2014 on a group of 2,300 people indicates that, on average, 23% of them do not complete the purchase because of poor usability of the store. Instead of increasing the advertising budget, manipulating the price or giving out rebates, which in fact lower your income, start from improving the user experience. So what exactly should you pay attention to?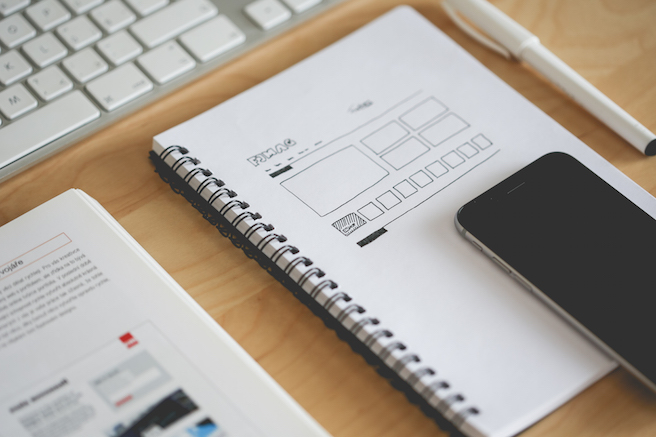 Product category filters
If you have an extensive assortment in your online store, make sure that that the list of product categories is clear and has a filtering function. Internet users very quickly get discouraged, so finding the desired product should be as easy as possible and above all else, fast. By filtering, after a few seconds your potential customers will see only those products that actually are of interest. Otherwise, they would be forced to manually go through several hundred or even several thousand products, which would negatively affect conversion rates.
Last searched terms in shop's search engine
Seemingly modest and insignificant functionality that actually increases sales in your online store. It works by displaying keywords recently typed into your shop's search engine. Of course, only those keywords that actually lead to products being sold in your store are shown. If a typed phrase does not give any results, you will not find it on the list of recently searched items. Why does such marketing trick work?
What we are dealing with here is group dynamics, where there exists a need for social proof. People buy where others buy and buy things that other people buy. Therefore, trends are created and trendsetters have their hands full. In addition, potential customers do not always know what the exact name of what they are looking for is. Such list forms a suggestion and without it some users would leave store with the conviction that the offer does not include what they are looking for, and in fact, it may be the opposite. - says Igor Podgórski, Marketing Manager at IAI SA.
Customer opinions presented non-invasively
86% of Internet buyers look for opinions on a particular brand or product before making a purchasing decision. An opinion module does not have to be intrusive to be effective – it can simply be presented nicely and neatly and be encouraging. Make sure that customer opinions become an integral and natural part of your store design. For example, you can place a text button on the product details page that, when clicked, will take the user to the section where opinions are displayed.
Complaints, returns, replacement
The product details page is where your customers make up their mind on whether to buy your product. It must assure the customer that it is intended for him, that it will solve his problems, satisfy his needs and the purchasing process will go quickly and smoothly. However, you need to know that customer service does not end with sales – at this point it is just beginning. You must show the customer that you offer seamless and easy to follow processes related to potential complaints, returns or replacements. If you openly communicate at the purchasing stage, you will avoid having to respond to e-mails and phone calls and the customer will trust you. Therefore, while designing a product details page include information about complaints, returns and replacements and show your potential customers that you care about their interests.
Design and its elements are important
A good graphic designer can design nice shops and a great graphic designer can design shops which are attractive and most of all, effective. While beginning your adventure with e-commerce or planning a redesign of your store, ask your friends what usually prevents them from shopping online and what they value the most. Use this knowledge in consultation with the designer. Remember that the online store has to be friendly for your customers, not for you, because, in the end, they pay your bills.
If you like the article and you want to learn more, check one of the links below