IdoSell combines multiple sales channels and a wide set of online store marketing tools in one system. By combining them within a single platform, you can easily reach so far unreachable customers and markets. Thanks to the IdoSell administration panel you can simultaneously conduct sales via different channels: online store, auctions and price comparison services. IdoSell. Shop ensures consistency of stock levels and sales documents. It will also allow to conveniently vary your offer in different places - for example, put up products on auctions with different descriptions or with different prices.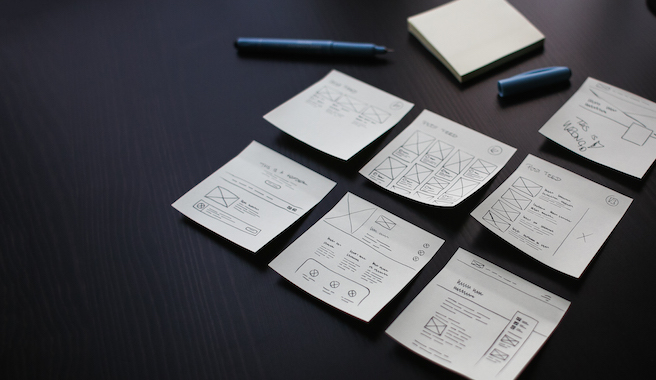 What is more, from the same place you can manage positioning (SEO), marketing campaigns, affiliate and loyalty program and many other marketing aspects of your business.
Only IdoSell offers such a wide range of sales and marketing tools within a single, convenient and consistent interface.

IAI Ads
Thanks to the IAI Ads service, you can automatically optimize hundreds of thousands of ads in real time and target them to the right people interested in your products.

Intelligent product recommendation system
IAI RS (Recommendation System) will help you increase sales by shortening time necessary to find a product which your customer searches in your online shop. The service is a perfect method of gaining new customers who have less time and expect a personal attitude. Learn more about IAI RS and its advantages.

Positioning
Compatibility with the standards, correct code, meta data management, friendly links and many other mechanisms by which your online shop will achieve high positions in Google. Learn more about SEO (Search Engines Optimization) mechanisms in IdoSell.

Mobile/RWD store
Online shop designed for mobile devices and touch interfaces. A modern Responsive Web Design or a mobile version which enable placing orders via smartphones and tablets. Our mobile stores are integrated with other sales channels, which effectively increases sales.

Online auctions
Excellent, bidirectional integration with marketplaces. All can be managed directly from the administration panel. Our integration supports Allegro and eBay. Learn more about the module of supporting online auctions. IdoSell guarantees stock level coherence for all sales channels in shops and marketplaces.

Amazon Marketplace
IdoSell enables synchronizing your online store offer with Amazon Marketplace within a few clicks. The entire process is fully automated and allows you to reach all European Amazon sites. Present your offer where your potential customers are.

Price comparison services and catalogues
IdoSell online stores have a a module of offer export to popular price comparison services and catalogues, such as Shopzilla, Kelkoo or Shopmania. Show your offer in places where customers search for your products!

Facebook and social media
An online shop set up directly on Facebook, fully integrated with the IdoSell administration panel and other channels. We also give the opportunity to place so-called bookmarklets on a product card, namely buttons to make the product available in social media such as Facebook, Twitter and many others. Expand channels to reach your target audience.

E-mail and SMS newsletter
As an IdoSell user you can use a developed newsletter e-mail module. With the help of our system you can also send modern newsletters in form of a SMS.

A/B testing
A/B testing is a method of checking a product's effectiveness by comparing its different variants. When it comes to online shops, conducting A/B testing is a way to determine which of the compared shop versions gives higher conversion rate. Not only can you check the effectiveness of minor changes but also changes in a whole shop front.
Omnichannel model
Omnichannel means multichannel sales based on the integration of all sales channels in one place, while maintaining consistent stock management. Omnichannel in IdoSell is based on [/uk/shop/order.phtml online shop], offline sales by using IAI POS, mobile (m-commerce), marketplaces, Facebook store (f-commerce), intelligent product recommendation system and affiliate program.

Loyalty program, discounts and special offers
Loyalty points for shopping, advance rebate settings (individual, group, cumulative, treshold, etc.), special offers with the possibility to determine their duration (discounts, sales, crossed-out prices). We provide everything that you need to effectively activate your client base and generate bigger profits.
Affiliate program
Shopping from recommendation along with the functional panel for partners managing. Automatic commission calculation and the possibility to create partner links and banners. We give you the possibility to earn money thanks to the affiliate program present in IdoSell.
Offer sharing
Automatic export of offer in the IOF format enables sharing your offer with any IdoSell online store and any other company using this format.