<html>
<style>

.side-menu,
.article {
height: auto!important;
background-image: none!important;
}
.new_design_test .highlight {
-webkit-animation: yellow-fade 2s ease-in 1;
animation: yellow-fade 2s ease-in 1;
}
.new_design_test div.links {
text-align: center;
}
.new_design_test div.links a {
margin: 0 5px;
margin-bottom: 1.375rem;
/* same as CMS p */
}
.new_design_test .accordion-section-title {
width: 100%;
display: flex;
display: -webkit-flex;
border-bottom: 1px solid #1a1a1a;
transition: all linear 0.15s;
cursor: pointer;
}
.new_design_test .accordion-section-title div {
padding: 15px;
}
.new_design_test .accordion-section-title div:nth-child(2) {
flex-grow: 1;
-webkit-flex-grow: 1;
display: flex;
display: -webkit-flex;
align-items: center;
-webkit-align-items: center;
}
.new_design_test .accordion-section-title img {
width: 30px;
height: 30px;
}
.new_design_test .accordion-section {
position: relative;
}
.new_design_test .accordion-section-content {
padding: 15px;
}
.new_design_test .c-button {
text-align: center;
}

</style>
<p>
You can work with us either us a <a href="#toc0" onclick="highlight('toc0')">business</a> or a <a href="#toc1"
onclick="highlight('toc1')">technology</a> partner. Learn how to enhance your offer with IdoSell services.
</p>
<h2 id="toc2">Learn how we work with different types of companies</h2>
<div>
<!-- Agencje kreatywne i freelancerzy -->
<div id="c-design" class="accordion">
<div class="accordion-section">
<div class="accordion-section-title">
<div><img src="/panel/file-gate.php?id=25013" /></div>
<div>Creative agencies and freelancers</div>
</div>
<div class="accordion-section-content">
<h4>Grow your business with the help of proven and popular solutions</h4>
<p>
IdoSell lets you provide a comprehensive ecommerce solution to your clients. Our Open Software as a Service model translates to a well documented, modular system that can be tailored to individual client requirements and yet, it does not require any source code modifications. This means you can react quickly to different requirement scenarios, without being bogged down by the need to implement and test entirely custom, bespoke solutions.
</p>
<div class="c-button">Learn more about IdoSell for creative agencies</div>
</div>
<span></span>
</div>
</div>
<!-- Firmy tłumaczeniowe -->
<div id="c-i18n" class="accordion">
<div class="accordion-section">
<div class="accordion-section-title">
<div><img src="/panel/file-gate.php?id=25021" /></div>
<div>Professional translators</div>
</div>
<div class="accordion-section-content">
<p>
IdoSells are present all over the world. This creates a real demand for professional translators who can localize online store content for different markets.
</p>
<p>
In order to make things easier, we built advanced tools for translators which allow for importing and exporting localized site content in dedicated file formats. To learn more, register as a developers and contact us.
</p>
</div>
<span></span>
</div>
</div>
<!-- Firmy SEO -->
<div id="c-seo" class="accordion">
<div class="accordion-section">
<div class="accordion-section-title">
<div><img src="/panel/file-gate.php?id=26137" /></div>
<div>SEO / SEM companies</div>
</div>
<div class="accordion-section-content">
<p>
If search engine optimization and management is something you do on a daily basis, you will be happy to hear that all IdoSell comes with dedicated built-in tools. The tools, available directly in the administration panel, allow you to, e.g. manually edit the meta tags, configure robots.txt, set up canonical links and redirects, etc. All shops are also equipped with dedicated integrations with Google Analytics and Shopping, Facebook Ads and other online marketing platforms. Not enough? As a developer, you can modify the entire fronted markup to satisfy even the most demanding requirements.
</p>
<p>
To learn more, you can <a href="#toc1">test IdoSell yourself</a>. <a href="#toc0">As a partner</a>, you can prepare your own SEO / SEM and make it available to thousands of online stores.
</p>
</div>
<span></span>
</div>
</div>
<!-- Kurierzy -->
<div id="c-couriers" class="accordion">
<div class="accordion-section">
<div class="accordion-section-title">
<div><img src="/panel/file-gate.php?id=24971" /></div>
<div>Delivery companies and logistics brokers</div>
</div>
<div class="accordion-section-content">
<p>
In order to streamline the effort required to integrate external logistics systems with IdoSell, we are currently working on implementing an open interface based on the Internet Shipment Format. If you are interested in learning more, <a href="#toc1">register as a developer</a> and send a message.
</p>
<p>
If you prefer not to wait for the ISF project to be finalized, you can always base your integration around the already available open interfaces.
</p>
</div>
<span></span>
</div>
</div>
<!-- Płatności -->
<div id="c-payments" class="accordion">
<div class="accordion-section">
<div class="accordion-section-title">
<div><img src="/panel/file-gate.php?id=24888" /></div>
<div>Payment service providers</div>
</div>
<div class="accordion-section-content">
<p>
Integration via the IdoSell API allows for full control over order and payment processing – if you are a payment service provider looking to integrate your services, start there.
</p>
<p>
In order to streamline the effort required to integrate external payment systems with IdoSell, we are currently working on implementing an open interface based on the Internet Payment Format. If you are interested in learning more, <a href="#toc1">register as a developer and send a message</a>.
</p>
</div>
<span></span>
</div>
</div>
<!-- Porównywarki -->
<div id="c-pricecomp" class="accordion">
<div class="accordion-section">
<div class="accordion-section-title">
<div><img src="/panel/file-gate.php?id=24889" /></div>
<div>Price comparison services</div>
</div>
<div class="accordion-section-content">
<p>
Price comparison and other services based around extracting product information from IdoSells can be easily integrated with the use of dedicated product data feeds.
</p>
<p>
If you are a <a href="#toc1">developer</a>, you can register with us and prepare the integration yourself in a sandbox environment. Once your custom feed is implemented and tested, it can be made available for one-click installation in thousands of online shops.
</p>
<p>
Alternatywnie, sterownik możemy przygotować sami, w ramach płatnego zlecenia. Istnieje również możliwość opublikowania przez nas danego sterownika w panelu administracyjnym wszystkich sklepów. Więcej o integracji przeprowadzanej przez nas dowiesz się rejestrując jako Developer i wysyłając zapytanie wraz ze specyfikacją swojego systemu.

Alternatively, we can prepare such custom data feeds ourselves, based on individually determined fees. If you would like to find out more, register as a <a href="#toc1">developer</a> and send us your specification.
</p>
</div>
<span></span>
</div>
</div>
<!-- Systemy ERP -->
<div id="c-erp" class="accordion">
<div class="accordion-section">
<div class="accordion-section-title">
<div><img src="/panel/file-gate.php?id=24888" /></div>
<div>ERP software houses and consultancies</div>
</div>
<div class="accordion-section-content">
<h4>Dedicated ERP integration tools</h4>
<p>
<a href="#toc1">As a technology partner</a>, when planning to integrate an ERP system with IdoSell, you do not have to start from scratch. Thanks to the Universal Mode in IAI Bridge, you can base your integration around a local database with a clear defined structure, and leave the matter of synchronization with the IdoSell cloud in the hands of stable, tested software. Universal Mode lets you integrate IdoSell with any external ERP solution.
</p>
<p>
ERP software companies who choose to prepare their integration with the use of Universal Mode have an option to set up their own version (revision) of the local database schema. There is also an option to present such integrations to end users as a separate selection during the IAI Bridge installation process.
</p>
<h4>Alternative options</h4>
<p>
The IdoSell platform includes an advanced warehouse management system module which results in rich product and customer data structure. You can control orders, products and customers, i.e. everything that is needed for a fully fledged integration with external ERP, through the IdoSell API.
</p>
</div>
<span></span>
</div>
</div>
</div>
<hr>
<h2 id="toc0">Business partners</h2>
<div>
<p>
Does your company help online businesses flourish? We cooperate with companies which provide wide range of services and aim to grow together. <b>Learn how to build your business image and make the best use of the services we provide:</b>
</p>
<p>
Our <b>flexible partnership programs</b> allow for different levels of engagement – from earning commission from referrals without further responsibilities, all the way to creating a unique offer for online stores and closely supporting them. As an IAI Affiliate Partner you can earn monthly commission, market your services and <b>build a portfolio of professional ecommerce clients</b>.
</p>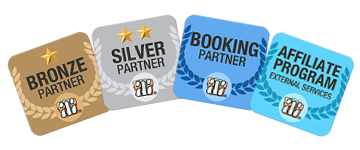 <p>
All IAI Affiliate Partners get access to a dedicated partner administration panel, where they can track all past and due commissions as well as communicate with their clients and control their offer. In addition, we provide dedicated marketing materials and access to our experienced sales and technical specialists.
</p>
<div class="links">
Learn more about the IAI Affiliate Program
Contact us
</div>
</div>
<hr>
<h2 id="toc1">Technology partners and developers</h2>
<div>
<p>
<b>Are you working on an integration with IdoSell?</b> In tune with our Open System as a Service philosophy, we value all external system integrations. As a developer, you get access to dedicated tools and communication channels to help you along the way.
</p>
<h3>How to begin?</h3>
<p>
First of all, we invite you to have a look at materials and technical specification available in the
developers section
– it contains examples of sample integrations you may find useful. Certain sections require you to be logged in –
registration as a developer is free and takes only a few minutes
.
</p>
<p>
If you have specific questions or would like to discuss an integration specification, after having registered you can
contact us
.
</p>
<h3>As a registered developer you get access to...</h3>
<p>

Indivudual sandbox environment
<br>

Dedicated technical support
<br>

Option to present your unique solutions to thousands of online stores
</p>
<div class="links">
Visit the developers section
</div>
</div>
<!-- MP:t6 -->
</html>