Best online selling solutions
Ebook: The Great Book of Generating Leads for Ecommerce
Lead ? to pojęcie z terminologii B2B. Oznacza ono osobę lub firmę, która ma biznesowy problem / potrzebę zakupową i jest gotowa do podjęcia rozmów z działem sprzedaży na temat oferty lub warunków. Leadem możemy nazwać adres email, który ktoś zostawił, aby zapisać się na newsletter czy wizytówkę otrzymaną na targach lub konferencji.
Leady można edukować za pomocą tzw. nurturingu, przekazywać między działami i obrabiać. Ale zanim to nastąpi trzeba je wygenerować, czyli mówiąc prościej - trzeba je skądś wziąć! A sposobów generowania leadów jest wiele. Działania mające na celu zdobycie upragnionych danych kontaktowych prowadzone są zazwyczaj w wielu kanałach, zarówno online jak i offline.

Do najpopularniejszych metod można zaliczyć działania na stronie www, takie jak na przykład pop-up, czy ramka do zapisu na newsletter, reklamy w social media, zwłaszcza na Facebooku, który jest obecnie najpopularniejszym serwisem społecznościowym, czy działania z zakresu SEO i SEM, czyli optymalizacja treści na stronie, tak aby były traktowane przychylnie przez wyszukiwarkę i pokazywane na wysokich pozycjach w wynikach wyszukiwania.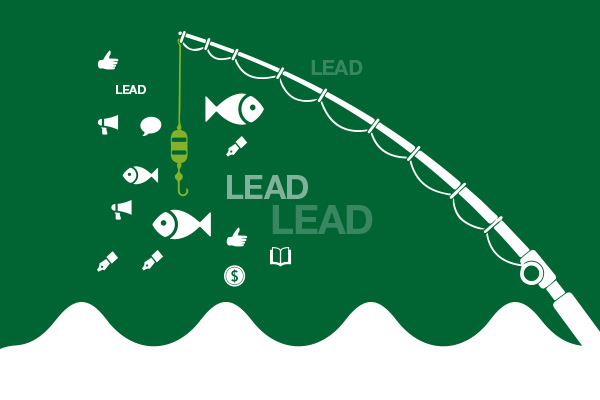 Konwencjonalne sposoby są sprawdzone i warto je wdrożyć, chociażby po to, by nie tracić niepotrzebnie tych klientów, którzy reagują w sposób standardowy na typowe działania marketingowe. Warto jednak mieć także strategie zapasowe. Pomagają one po pierwsze w generowaniu leadów wśród niestandardowych grup odbiorców. Ponadto pozwalają także zabezpieczyć napływ nowych kontaktów w przypadku kiedy standardowe działania nie przynoszą skutku i trzeba sprawdzić dlaczego - przeprowadzić testy (na przykład testy A / B treści na stronie, dzięki którym można sprawdzić jaki układ czy treść zamieszczonych elementów najlepiej działa na odwiedzających), czy zastosować cykle HADI (są prostą, naukową metodą polegająca na stawianiu i testowaniu hipotez, oraz wyciąganiu z nich wniosków i wprowadzaniu ulepszeń, które dały najlepszy rezultat. Nazwa to pierwsze litery czterech podstawowych kroków cyklu: Hypothesis ? Action ? Data ? Insight).
Skąd zatem brać leady? Jak skutecznie generować nowe kontakty wysokiej jakości, a tym samym zwiększać potencjalny przychód w ecommerce?
W odpowiedzi na to pytanie, korzystając z praktycznej wiedzy własnej i naszych klientów, stworzyliśmy swego rodzaju podręcznik generowania leadów. Skupiliśmy się na stronie praktycznej. Opisaliśmy jak wdrażać daną metodę, gdzie można i trzeba wykorzystać marketing automation, jakich narzędzi trzeba używać, a także zaznaczyliśmy jakie są mocne i słabe strony każdego z podanych sposobów.