The best location
The best location for international expansion depends on the product and industry type. However, there are two countries that get special attention. They are:

The United Kingdom
One of the biggest online sales markets in the world
It was estimated that by the end of 2013, online sales amounted to around 101 billion euros
In 2012, the average person spent 2,987 euros on online shopping

Germany
In 2012, Germans spent 68.06 billion euros on online shopping
In Germany, sales are increasing with each year (total online sales have increased 25% year-on-year)
Germany is Poland's next-door neighbour, and so logistics is easier and cheaper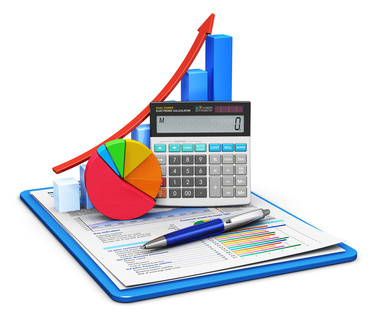 Explore the market and adjust your products
Before you start selling abroad, you need to explore and analyse the target market.
Aspects to be taken into consideration include:

Requirements and demographic criteria – it will be easier to specify a target group and customise a proper advertising message.

Your industry – note that some products might be attractive on certain markets, but ignored on others. For example, in Poland people mostly buy household appliances online, whereas in the UK they buy clothes, accessories and shoes. You need to identify the differences between countries.
You can also use the PESTLE analysis. It will help you to determine the basic aspects of your environment, i.e. the areas which may have a key influence on your company and its future policies.

Political factors – political stability, administrative regulations, and economic policy, including support for innovativeness and foreign companies, etc.

Economic factors – unemployment rate, interest rates, rate of inflation, GDP, etc.

Sociocultural factors – mentioned needs and demographic criteria, cultural aspects of a given society (religion, family relationships, lifestyle), trends, habits, etc.

Technological factors – availability of technologies and the ability to adapt them, new-technology development, transport infrastructure (roads, airports), etc.

Legal factors – various legal standards and regulations analysed in detail along with additional aspects

Environmental factors – more applicable to traditional stores; nevertheless, some countries for instance prohibit selling food with specific ingredients
Each factor is very important, and omitting any of them can have costly consequences. Therefore, you need to pay attention to these factors from the very beginning. For countries that belong to the European Union, it is easier to respect these factors because regulations are unified. Nevertheless, you need to remember about the differences that can occur among individual EU members.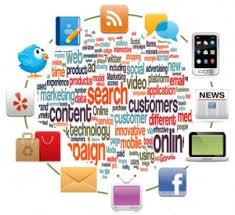 Use multichannel sales and marketing
Multichannel sales allows you to provide customers with a product with more percision, and, as a result, it increases sales. The key to success is to offer the shopping channel that is most appropriate for a given target group and market.
The most effective tools for supporting multichannel sales and marketing include:

Search engine optimisation
Loyalty programs
Affiliate programs
Discount codes
E-mail marketing and newsletter
Recommendation system
Triggered messages (intelligent, automatic e-mail messages based on a specific action or event)
Facebook stores and fan pages
You need to be aware that the form of communication that is the most effective in one country will not necessarily be the most effective in another country. For example, e-mail marketing, which is very popular in the USA and Western Europe, is less effective in Eastern Europe, because there are fewer e-mail users in that region. Advanced discount systems, loyalty cards and promotional sets enjoy much popularity there.
A detailed guide on how to run multichannel sales can be found here.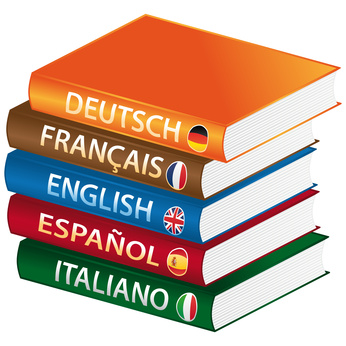 Attract traffic to your online store's website
Effective multichannel sales and marketing is an unquestionable asset and a perfect starting point for international sales. However, to attract traffic to an international store's webpage, you need to consider various other aspects. Our advice:

Translate your store's layout
Translate all descriptions of your products/services
Translate contact details
Translate other information, such as instruction manuals, warranties, etc.
Ensure multilingual communication with your customers – e-mails, triggered messages and customer service in the national language of your customer
Product price displayed in the currency of your customer
Support for local VAT rates – an effective weapon in the battle for foreign customers since VAT rates in Poland are some of the highest in Europe
Integrate your offer with online auction services, price comparison sites, company product catalogues and review websites.
Integrate with Amazon Marketplace – a huge advantage of that site is the opportunity to test the potential target market. Amazon Marketplace helps you to start selling on new foreign markets safely and inexpensively. With Amazon Marketplace, you can take your first step in international expansion without launching a new, translated version of your store.
Note that it is worth translating your website not only into English, but also into the language used in a given country. This will make your store more convenient for its customers and will minimise the risk of misunderstandings.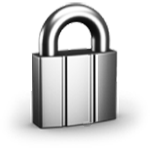 Ensure security
Research conducted by Rakutem, an e-commerce company in Asia, shows that the second most frequent factor in determining the choice of an online store is the retailer's credibility and security.
For that reason:
Cooperate with certification companies, such as Trusted Shops – Europe's leader in trustmarks. Buyer protection and the customer reviews that result from cooperating with Trusted Shops will strengthen customers' confidence in your international store.
Provide the highest security standards for online transactions. Use only proven and highly popular payment systems, such as PayPal, Skrill and Google Wallet or locally popular ones such as: Nochex in the UK and SOFORT in Germany.
Let your customers decide which payment method suits them best. According to Nielsen research, payment and credit cards - and especially Visa Credit - are very popular in the UK. In Germany, payment cards are not as popular as bank transfers, which are the most respected payment method.
Ensure easy and quick order fulfilment
According to the latest research from Rakuten, 29% of respondents state that multiple delivery options are the key factor when opting for an offer from an international store.
Provide a choice of popular courier services:
A good solution is to integrate with DHL, which provides Express and Economy services. This will help to adjust the service type to your customers' needs and requirements.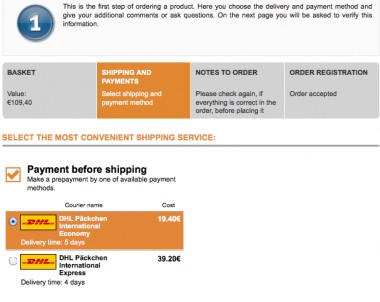 A mobile solution is a must
Regardless of the country, each international store must prepare itself to enter new markets. This also applies to mobile solutions. In Europe, mobile users constitute 35% of online shoppers.
For that reason, it is worth investing in the mobile version of a website.
It is an increasingly frequent and rapidly developing way of doing shopping on the international market.
A convenient solution for customers, who can now do their shopping in any place at any time, e.g. when standing in a traffic jam, travelling by bus or lying on the beach.
A customer can easily switch between the online and the mobile channel. For example, if your customer buys a product in an online store, he can check the order fulfilment status on a mobile device while on holiday.
Regular contact with a store strengthens attachment to a brand.
If you are interested in our stores' international-sales case studies, click here.
We encourage you to read the full version of this guide, as well as the case studies of our stores published in "Proseed" magazine.