Complaints and returns processing in IdoSell Shop

Efficient handling of customer complaints in your online store
Most of you probably already know how well structured some of the better known technology manufacturers' RMA systems are. Some of you probably wonder how expensive such systems are. IdoSell Shop provides a comprehensive complaints / RMA module out of the box, at no extra cost! You can now efficiently process incoming complaints, even remotely.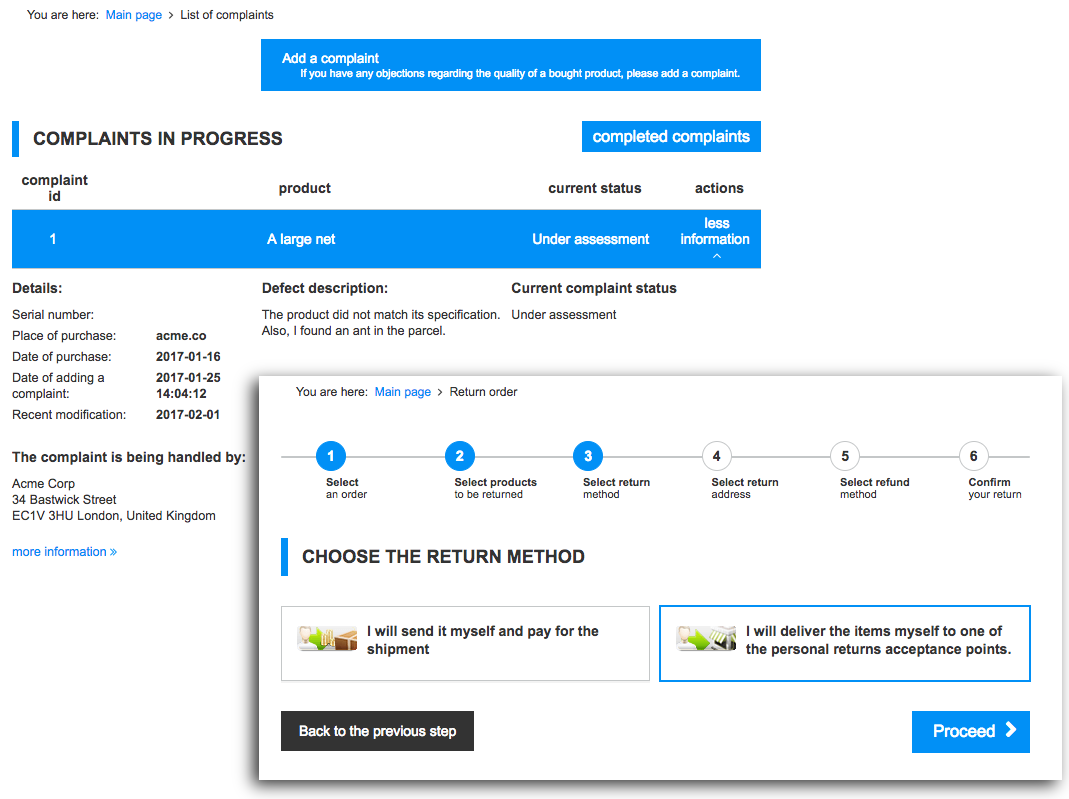 Ask us about the RMA module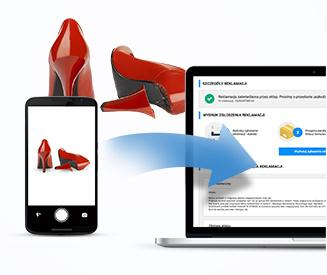 Earn customer loyalty and build brand trustworthiness
Would you like to turn a negative situation into an opportunity for retaining customers? Make the complaints process as easy and customer friendly as possible. It is in your brand's best interest to build a positive image by adhering to the law, offering product returns and making it possible to file complaints for defective products. IdoSell Shop provides a complete complaints module, on par with the the most sophisticated, custom built solutions.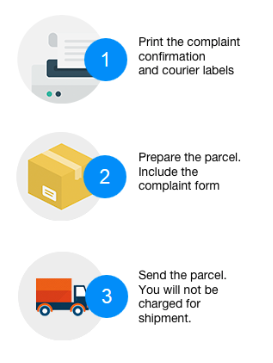 Benefits for shoppers
Customers can file complaints themselves, without having to contact the store directly by the phone. A shop can explain the complaints process and direct its customers to an online complaints wizard with automatic transactional messages, e.g. as an order thank-you.
Adding new complaints is done through an online, intuitive "wizard". Customers have immediate access to all information required to correctly submit and process a complaint.
For each complaint received by the shop, customers can generate and print PDF documents such as complaint confirmation and details, courier label, which can be sent back to the shop,
Customers can access an overview of all previous complaints and see the exact status of those currently being assessed.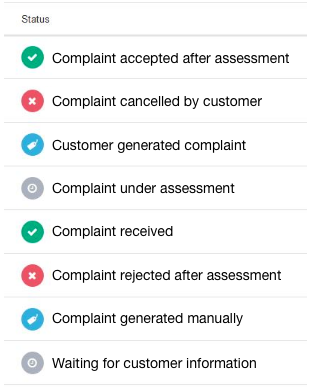 Benefits for store owners
The RMA module allows for easy searching and viewing of complaints. You have access to complaints history. You can assess and verify each complaint, track their frequency, see which products generate the most inquiries etc., which lets you make important strategic decisions.
Efficient and transparent handling of complaints is crucial when trying to provide the highest quality of customer service. Long waiting times and lack of communication make customers unhappy and unlikely to make repeated purchases. The RMA module solves this by keeping customers up to date with complaint status information whenever they wish.
The RMA module still allows for manual complaint entry, right in the administration panel. This is useful in situations where customers cannot access the internet and file a complaint over the phone, or in person, in a bricks and mortar store.
Complaints can be organised into groups and handled by separate departments, which is useful for larger businesses, or those shops with separate sales and complaints departments.
When a complaint is accepted and a correction invoice is issued, all information, including the invoice will be automatically sent to the customer via email. This lets you save time and focus on other tasks.
For accepted complaints, if a product cannot be repaired or replaced, you are obliged to refund the customer payment. For orders that were made using a payment method that supports cash back, you can easily issue such cash back requests.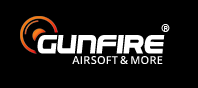 The RMA module was created in cooperation with real ecommerce businesses
We created the RMA module in close cooperation with some of the most experienced businesses. One of them was our client - Gun-fire.co.uk - a prominent distributor of airsoft weaponry and supplies. Due to the nature of the market they operate in, broken products are a common occurrence, which is why they required a universal complaints and returns module. We took extra effort to listen to different businesses' requirements, and the resulting RMA module can be used by any type of company.