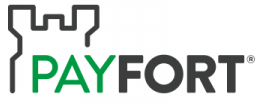 Payfort, is an advanced payment system that handles transactions in Middle East countries (in multiple currencies), such as United Arab Emirates, Egypt, Saudi Arabia, Jordan and Qatar. Buyers can use Payfort to pay for their credit and debit card transactions (including Visa and Mastercard) and to use local payments, for example E-dirham (United Arab Emirates), Sadad (Saudi Arabia) or Naps (Qatar).
As with all IdoSell integrations, the one with Payfort is also available to all our customers and partners. Just activate it in the administration panel by adding to the selected payment profile. It is worth mentioning that Payfort payments are automatically registered in the administration panel, so this is a great way to handle payments and orders quickly.
However, keep in mind that in order to use the Payfort system, you must set up your own account and sign a personal agreement with Payfort.