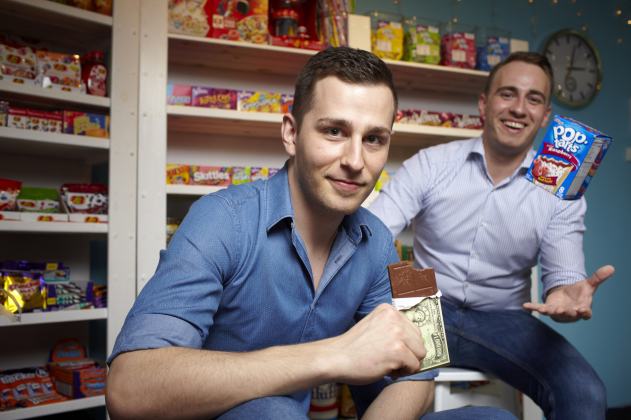 One of them is a musician and the second one - a cosmetologist. From the love for American and British sweets they established their online store. It turned out that their tastes are shared by quite a few Poles.
The Anglo-Saxons have a completely different approach to sweets than the representatives of the continental Europe. Leading brands in Germany, France and Poland are associated with luxury, a certain elitism, elegance and sophistication. How is it in the United States? First of all, familiar and fun.
Examples? Bertie Bott's - beans of all flavors are the one of the examples. These small, multicolored beans are known to everyone who read the book or watched Harry Potter movies. A chocolate frog by Jelly Belly company, also taken straight out of Harry Potter's adventures is yet another example. And what about Angry Birds Fruit Snacks Mini, fruit jellies which are shaped as the well-known creatures from a computer game, or Warheads Mini - as we read in the description - extremely sour candies causing facial deformity ...As you can see, Anglo-Saxon sweets are really different.
- And in my opinion the best. Nobody makes such sweets as Americans. I love them - says Jakub Bojko who, together with Paweł Walczak, is the founder, the executive and at the same time the employee of the Warsaw online store cossłodkiego.com.pl.
Preparations lasted half a year
More than two years ago the two owners combined their passion for Anglo-Saxon sweets with the fact that in Poland they simply did not exist or were difficult to get. They knew that they were not the only ones keen on British and American sweets - many people wanted to try them but did not have an opportunity. That is why they decided to establish an online shop. Jakub Bojko was the CEO and the employee at the same time. At that time Paweł Walczak supported his colleague without giving up his work as a cosmetologist.
- Though I have many friends working as programmers and graphic designers, I wanted to do as much as I could on my own - says Jakub Bojko. He spent many hours in front of a computer screen, looking for a software to run an online store.
- At the beginning we used Home software and then we started using IdoSell - says Jakub Bojko. - I fell in love in Photoshop. I used to sit in front of my computer at night, taking care of all the details and thus, I got to know many functionalities of the panel.
Finding suppliers was of crucial importance. Cosslodkiego.com.pl owners for weeks have been mailing and calling United States in the search of sweets wholesalers, who would be interested in delivering initially small batches of products to Poland. And when they seemed to find one, the shop was finally opened. It took about half a year of preparations.
- I remember our first order. It was mid-March 2012, a customer ordered 40 Nestlé Butterfingers, paying total 180 zlotys for the order - says Jakub Bojko.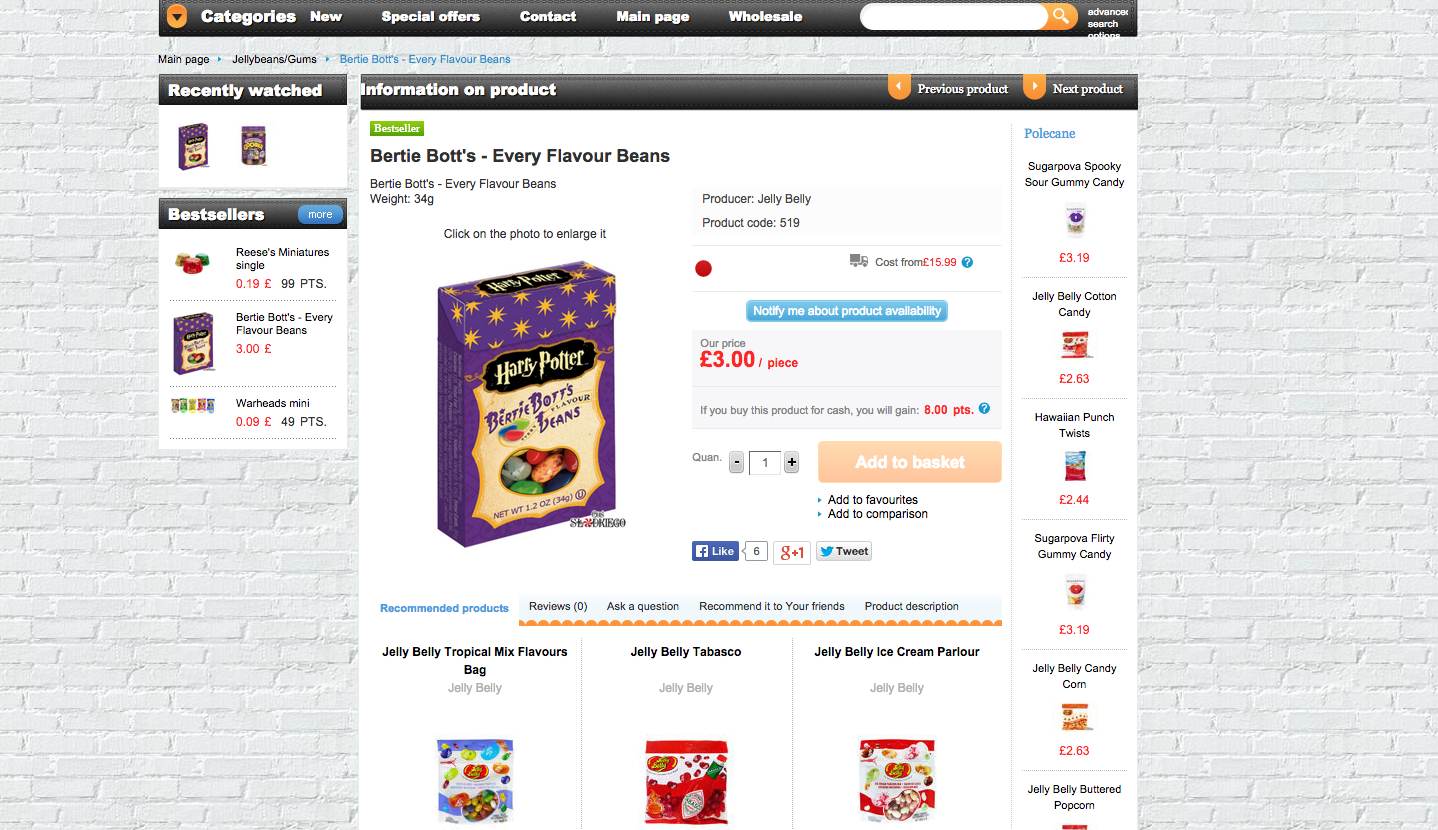 With a little help of InPost
But the success did not come right away. In 2012, cosslodkiego.com.pl still did not make much money.
- In the summer we started to have moments of doubt. The number of customers was next to nothing - says Jakub Bojko. Advertising was necessary. But what advertisement can you have if you do not have much money? Whisper marketing was not enough. The owners came up with the idea to use services offering discount codes. It was not a bad idea. The business started to grow. But still it was not a paradise. And then InPost came with help.
- The network of parcel lockers had a great offer for us. It was almost free, we just had to place their banner on our website, and they sent out information about our store to customers from their extensive database - says Jakub Bojko.
More and more customers began to buy American and English jelly beans, chocolates, chocolate bars and candies. But then another problem appeared - this time it concerned overseas suppliers.
- We changed them often, because they did not treat us seriously. Someties they sent products in a damaged packaging or at the end of their shelf life - Jakub Bojko.
The shop simply could not afford for such situations. Sweets in cosslodkiego.com.pl are not the cheapest ones. In the end, everything worked out well. Reliable suppliers were found in Chicago.
- American wholesaler's not only does send us sweets in a perfect condition, but also advises on what else can we sell. They treat our cooperation very seriously - adds Jakub Bojko.
Today, in cosslodkiego.com.pl you can find candy brands that have been either already withdrawn from Polish stores or were never available, but are known all over the world. These include Hershey's, Reese's, Twizzlers, Willy Wonka, Terry's, Thorntons, Wrigley's and Storck.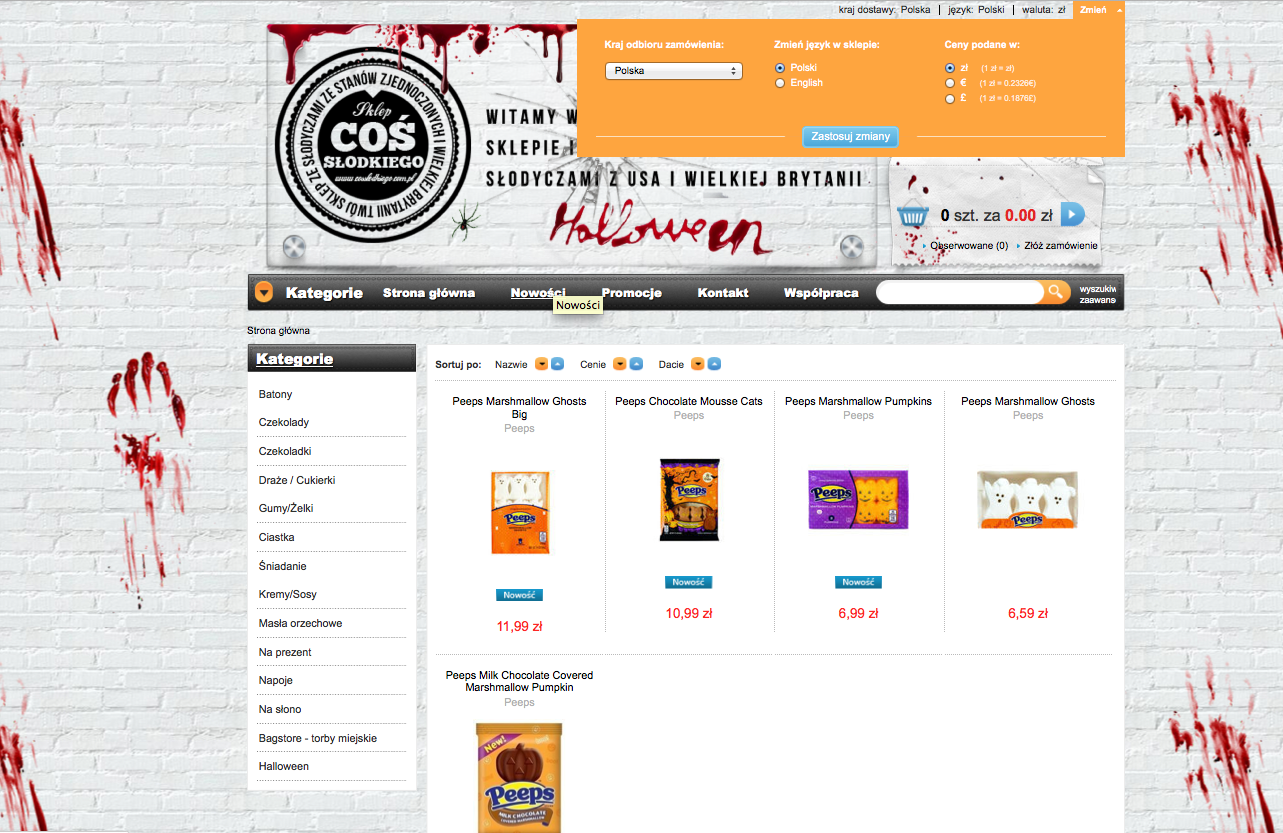 It's time for brick-and-mortar stores
The owners also enabled traditional shopping. In a small, rented warehouse in Warsaw customers can buy their favorite sweets in the real world. Such sale constitutes about 20 percent of products in coslosdkiego.com.pl. James Boyko himself does not encourage this form of shopping.
- We have relatively small stock levels. A customer who surprises us with an original order may not find desired products on the shelf - he adds.
E-commerce, as seen on the example of a store with unusual sweets, means a hard work for the persistent ones. Receiving products, the ordering process, shipping and handling an online store is performed by the owners. Coslodkiego.com.pl does not employ additional staff members yet.
- Sometimes I worked many hours a day - admits Jakub Bojko.
Hard work brings results. Last year cosslodkiego.com.pl was nominated in the category "The best website of the year" of the prestigious "E-Commerce Poland Awards 2013". Financial results of the company also look promising.
- Monthly our revenues are between 50 and 60 thousand zlotys. The highest amounts are reached in December, amounting up to 100,000 zlotys - explains Jakub Bojko.
The creators of cosslodkiego.com.pl have ideas for further business development. Now they are thinking about opening small shops with English sweets in several Polish cities.
Source: The first million
Written: 07.10.2014