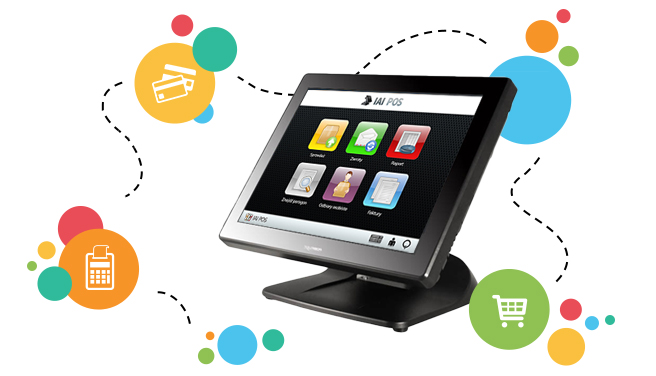 What is IdoSell POS?

IdoSell POS is an application installed on your computer or a point of sale terminal. Thus, it is perfect for traditional sales. By being integrated with barcode readers, it allows for efficient sales even on a very large scale, for example in a supermarket. IdoSell POS can also be connected to a thermal or traditional printer through IAI Printer. IdoSell POS is integrated with the IdoSell warehouse management system. You can effortlessly synchronize stock levels of an online and brick-and-mortar store, basing on handled sales and other stock operations.
You do not need to be constantly connected to the Internet. In case of no Internet connection, POS work is not interrupted - after reconnecting to the network, the IdoSell administration panel provides an online store with all the operations performed offline.
The application is designed to work with a modern point of sale terminals with a touch screen. However, you can also use POS application on a traditional computer with a monitor, keyboard and a mouse.
IdoSell POS and omnichannel strategy
Omnichannel is a sales concept based on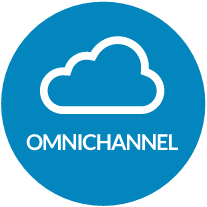 the concept of connecting both online and traditional sales. We believe that omnichannel constitutes a sales strategy enabling your customers to move freely between different sales channels, so that they can make purchase at a convenient time and place.
Current stock levels both in online and traditional store
Thanks to IdoSell POS integrated with the multi-warehouse management system, stock levels, namely availability of your offer in stores and warehouses, will always be synchronized in each sales channel. It enables managing sales through a single administration panel. Thus, you will not sale an unavailable product, as it has been sold previously in a brick-and-mortar store.
One customer account enables both online and offline shopping
IdoSell POS enables managing a single customer database. This way you have a full knowledge about a customer regardless of a place in which you verify their account, so you have the access to purchase history or assigned discounts. You can create a customer account directly in a point of sale – such an account will be available in every sales channel. IdoSell POS offers an advanced customer data validation and a comprehensive interface which helps in the process of searching and creating new customer accounts. Such structure can facilitate customer service, as customers can use a full potential of their previously created accounts in every sales channel.
Supporting customer loyalty cards in many sales channels
IdoSell POS supports loyalty cards, enabling to combine information about online and offline sales on customer accounts.
If you award your loyal customers with individual discounts, you can also offer them lower prices in brick-and-mortar stores and vice versa. Customer account verification, as well as the amount of a discount can be set through IdoSell POS.
Supporting online store returns in a brick-and-mortar store
Thanks to IdoSell POS your customers can make returns and complaints regardless of the sales channel of their purchase.
Online store personal collections in a brick-and-mortar store
You can offer personal collections of the order to your online store customers. If your customer visits your traditional store, they just have to give their name, order number or loyalty card number. POS will synchronize stock levels and note handling order on the customer account in your online store.
Is IdoSell POS suitable for my business?
IdoSell POS is recommended to everyone conducting sales both online, as well as brick-and-mortar retail or wholesale store.
If you conduct sales through the external FA program, you can resign from it. IdoSell POS application can be used for traditional sales, while the warehouse can be managed through a dedicated module in the IdoSell administration panel. If for some reason you can not resign from the external FA program, go to IAI Bridge. It enables integrating the external ERP software with the IdoSell shop.
IdoSell POS benefits

You save time and money – within one platform you conduct efficient online and traditional sales


You do not sell products which are out of stock – stock levels of online and brick-and-mortar stores are automatically synchronized


You can freely use all IdoSell POS functionalities – the application is very intuitive and has a comfortable, touch interface


You eliminate expensive human errors – exchanging data between IdoSell POS and IdoSell is performed automatically and does not require any additional activities
IdoSell POS features

Handling sales in brick-and-mortar stores
Synchronizing stock levels between an online and brick-and-mortar store
Supporting barcode readers
Handling returns and personal collections
Generating reports
Printing VAT invoices
Printing documents on different devices according to the type of document
IdoSell POS terminal interface
IdoSell POS can be installed both on touch terminals, as well as on average PCs. Despite the device on which you install IdoSell POS, using the program is easy and intuitive.
Have a look at the IdoSell POS terminal interface gallery: