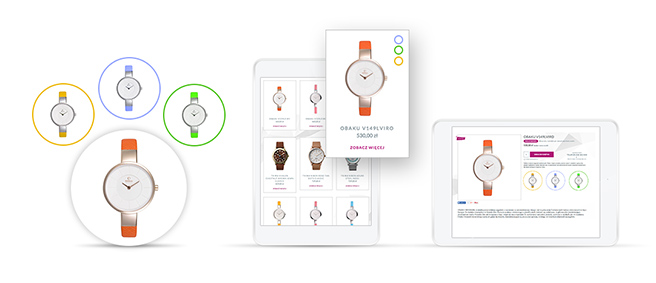 Presenting many similar products which differ only in color or parameters can lead to a situation in which finding a proper product gets harder. Thus, a subpage presenting search results plays a key role here. Such a list is displayed when a client enters a given category, producer or types a text into a search.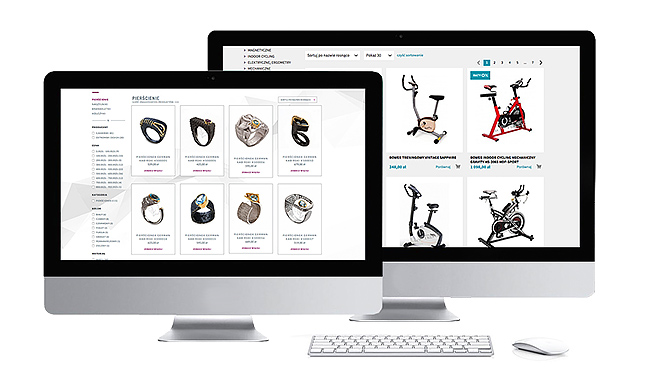 In case of some situations and assortment, showing all possible variants is desirable. Such setting is also possible in IdoSell. It works very well if the assortment is quite small, divided into subcategories and includes a few products with similar name and look. Showing all versions can be most effective in case of choosing color if one category includes a dozen or several dozen products together with their color versions.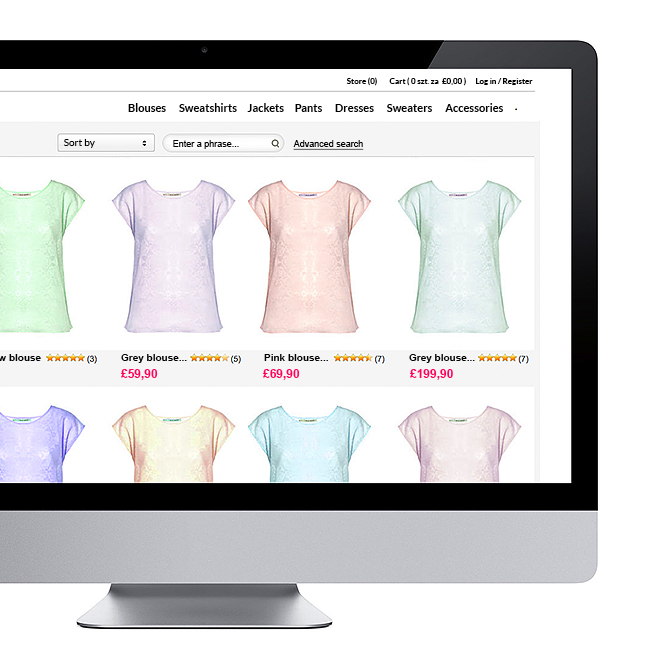 For the majority of products it is recommended to choose such a shop setting which will not display all the options on a search results list. Products having versions to choose from, will often have identical photos, the same name and very often the same price. Let's imagine a product list in which there are 12 positions with the same photo and price. All other products from this list would be moved to another subpages, as there is one device model, which differs only in power, and takes 12 positions instead of one. Wouldn't it be better to place it as a one position with the possibility to choose power version while adding it to a cart? In such situation our client is able to see more products on the first page of results.
Solution? Grouping!
Precious time of clients and their attention is becoming more and more important in such a competitive environment as online sales. Thus, it is even more crucial to get to the client as fast as possible with various products to choose from and to facilitate the process of browsing a wide range of products. Such facilitation has to work both ways – namely a client returning to a shop in which he has found an interesting product will type a name fragment, the very name of a given model or another short phrase into search. While doing so, the client can not get lost in a jungle of several dozen pages in the search of a chosen product.
In cases described above it is good to use the option of grouping products on a search results list. Thanks to that you can present a client with a version which is the most representative for the group at any moment. If it grabs client's attention, he will be able to select all parameters from a product card, including color and other features from the available list of possibilities. More about a product card presenting grouped products: "Choosing colours and versions, product grouping, configurators".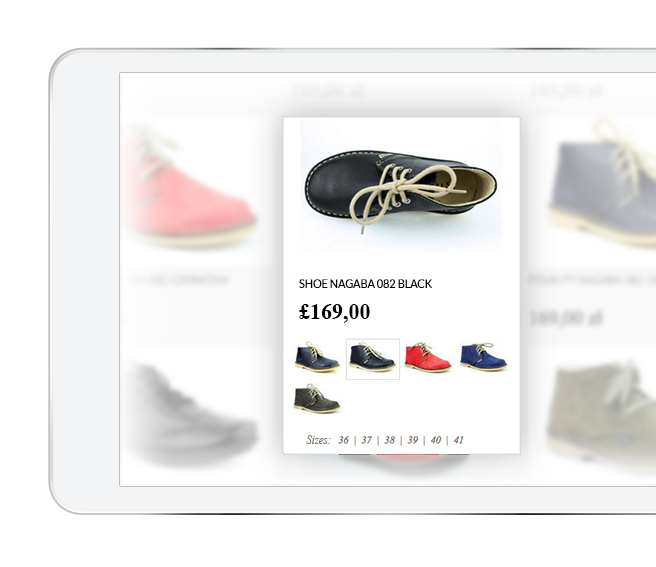 Grouping products at the level of the search results list is considered and built in such a way that does not limit the possibility of searching products in a shop. Even if a product which is not set as a group showcard includes a unique parameter or a product code, it will be found and displayed in the shop. If a client uses filtering products by a given criterion, the shop will also take into account colors, sizes and product features which are grouped with this product but are not visible while visiting the search results list for the first time.
How to configure
Configuration is very simple and it is possible to quickly change a list display mode from showing all versions to showing only one product representing a given group. Gallery
Below you can find a number of screenshots from shops which use the option of grouping products at the level of product list effectively.