Gallery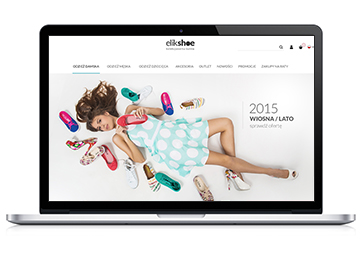 Check out examples of BASIC implementations
Fully functional online shop with unique graphics - cheap and quick
BASIC is the perfect option for those who need to introduce changes to one of our STANDARD templates. We will prepare optimal navigation for your customers, and make the shop ready for orders in no time.
BASIC implementation pakage means:

Unique, personalised graphical design


Simple logo


Possible redesign of the standard main page


Quick implementation - even within 4 weeks if you design the shop yourself, or within 7 weeks if we design the shop for you


Personal shop supervisor


Possibility of implementing further modifications through in additional tasks


Relatively small number of 25 work-hours to be used for our specialists' services


No customer or product data migration assistance included - you can order this separately or pick the ADVANCED package
Price: 1239 USD
WE WILL PROVIDE YOU WITH A PROFESSIONAL SHOP DESIGN
To ensure a relatively short implementation time as well as a reasonable price, templates designed as part of the ADVANCED package receive the same layout and width as STANDARD templates. You do not need to worry about how the layout should be organised - we provide you with a ready-to-use shop based, on modern, functional templates. You receive the latest, most sought after features, together with layouts that follow modern design trends.
With BASIC, the main page receives an individual design. During implentation, we will adjust the looks according to your requirements. It is not possible to change the underlying layouts and functionality at the initital implementation stage. Such modifications can be carried out subsequently, through additional tasks.
If you feel that BASIC options are too limiting, you should consider the ADVANCED package.
IF YOU PREPARE THE DESIGN YOURSELF
We are happy to implement designs created by you, or external creative agencies. Before chosing the BASIC package, we advise you to send your design drafts in for verification. We will still need to carry out work internally to make your designs compatible with IdoSell. It is possible that the 25 work-hours available in the package might be insufficient to implement everything. In such case, you will be able to decide wether we should provide you with our own designs, inspired by yours, which fit within the time constraints, or whether you would like to opt for a higher implementation package.