Best online selling solutions
Size charts will make choosing buying clothes or shoes easier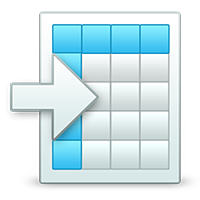 Buying clothes or footwear always bears a risk of choosing inappropriate size. Consequences of such mistake have to be dealt with by both the customer and seller. Size charts can be a solution of this problem - and we now offer them in the IdoSell.com on-line stores.
Good measuring instructions consist of:
Measuring guidelines;
Exact measurements for every size;
Units of measure in different systems - i.e. metric, imperial, partial;
Only those those sizes that are somehow related to sold product. Measuring instructions should not concern measuring everything - shirts, coats or sweaters all in one - because every of this clothes should be adjusted individually.
New size charts function available in the IdoSell.com addresses all these needs. It allows to create a chart with any sizes you want. Next step is to assign size chart to adequate products. System intelligently filters sizes, that are not present in indicated product. Presentation method of size chart is any you want: it can be a tab, a toplayer or a link opening a new window.
We especially recommend using this function to stores with lingerie/underwear, clothes and footwear. We are sure, that it will positively affect the satisfaction of your customers and decrease the number of returns.
More information about size charts can be found on "Size chart in on-line store" page.