Best online selling solutions
IdoSell Photoslurp integration

We offer integration with Facebook, Instagram and Twitter through the leading visual commerce platform Photoslurp.
Photoslurp is a visual commerce and marketing platform for brands that aggregates images and content from social networks using their products and provides tools to display and analyze them.
The use of Photoslurp increases conversion rates through the use of images on product pages, and has a significant impact on increasing engagement. Photoslurp's photo analytics tools help identify the highest converting photos, as well as their biggest evangelists.
Sell more with social content.
Collect, manage and analyze User Generated Content. Publish content on your online store to increase online sales by an average of 15%.
Collect your users' content from anywhere.
Photoslurp automatically collects User Generated Content featuring your products via hashtags, tags, mentions and stories from Instagram, Facebook and Twitter. It also allows your community or team to share the content directly. All images and videos are then collected on the Photoslurp platform where you will manage them.
Manage your content and make it shoppable.
Approve collected content and automate the request for usage rights with one click. Synchronize your product catalog with the Photoslurp platform to easily produce curated content to drive shoppers to your store.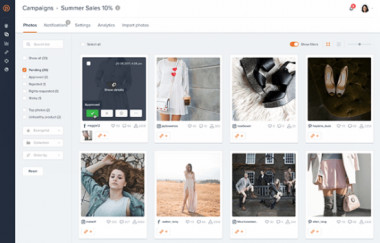 Publish to your store on the IdoSell platform.
Publish shoppable content on your store, social media, product or category pages to create a more compelling and inspiring shopping experience. Leverage your best content on additional online and offline marketing channels such as social ads, email campaigns or mobile apps.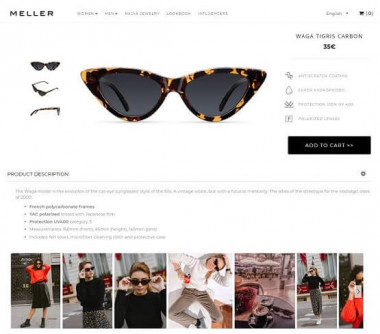 Track and analyze social content performance.
Monitor clicks, conversions and revenue from your shoppable content. Get insights into the performance of your best photos and videos. Identify the most active and best brand ambassadors from your online community with Photoslurp's advanced analytics suite.
Easily integrate Photoslurp into your store.
Use native plugins for the IdoSell platform or simply copy and paste our simple JavaScript code. Once integrated, you won't need a technical team anymore as you'll have complete control over the design and look with an easy-to-use visual widget editor.