Google Shopping Customer Reviews is a free program that allows you to collect feedback from customers who made purchase in your store. Customers are asked whether they want to take part in the study.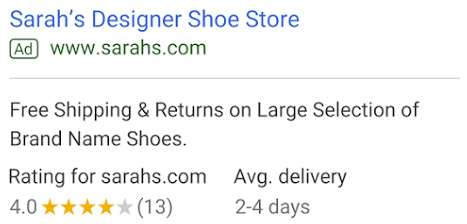 How do I enable integration with Google Shopping Customer Reviews?
Review and a badge display with a rating can be set in MARKETING AND INTEGRATION / Google / Google Shopping Customer reviews or alternatively in Administration / Configuration of opinions about orders and goods / Google Shopping Customer reviews.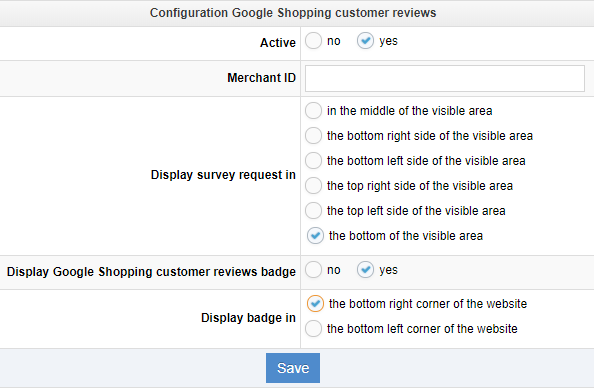 Enter required data and set component positions, and IdoSell will generate a special code on your shop pages, and the data will automatically direct to Google Shopping Customer reviews as long as the customer agrees to this on the order summary page.
This is a survey that will be displayed to customers after the purchase:
This is a badge that will be displayed on all your shop pages: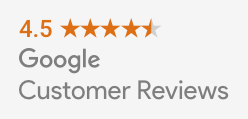 Contact us if you need help with setting up Google Shopping Customer Reviews
Trusted Shops reviews will also appear in Google
Trusted Shops, as a Google Partner, is entitled to automatically submit your store reviews to your Google AdWords account and Google Shopping Customer Reviews. This includes Trusted Shops customers who will collect 150 reviews with a rating of over 3.5 stars in this system.
The cost of the service is 90 zł per month. You can buy such service during the registration at Trusted Shops or, if the store is already owned by Trusted Shops, through your account in My Trusted Shops.
If you have questions, you can contact the Trusted Shops sales department by writing to sprzedaz@trustedshops.pl or by calling +48 22 462 64 00.