A/B tests in IdoSell.com on-line stores
Varied layouts and a wide range of available marketing tools make the potential income for an on-line shop hard to calculate. Due to the A/B tests you will be able to check what is more profitable for your business.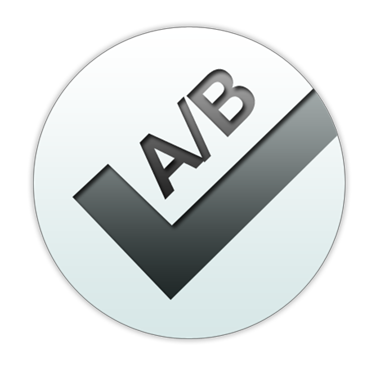 A/B tests (also called split testing) is a method of checking a product's effectiveness by comparing its different variants. When it comes to on-line shops, conducting A/B tests is a way to determine which of the compared shop's versions gives higher conversion rate. Not only can you check the effectiveness of minor changes (banners, buttons and other adverts) but also - the whole layout modification's influence.
Each layout's change and a shop functionality's change is to increase a conversion rate. Some of the aspects are to simplify navigation in a shop, others to draw the attention to a particular group of products. Yet another aspects should prompt the customer to make use of special offers and rebates. It is worth knowing which changes positively influence a conversion rate and which should be avoided.
How it works
A/B tests module compares the effectiveness of two shops registered in one panel. Each customer will be randomly assigned to one of the layouts. After some time the shop owner collects enough information to choose the more profitable version of the shop.
Results of the test are the sign of customers' satisfaction. Conducting A/B test will help to establish, in a convenient and quick way, a long-lasting relation with customers.
More information on how it works.
To learn more about technical aspects of service, read frequently asked questions (FAQ).