IdoSell Shop integration with PayU
PayU is the leader of the Polish market of online payments. Check out benefits you may get from cooperating with the most recognizable operator of online payments.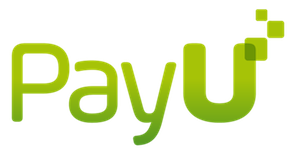 PayU supports more than 10 million transactions per month, being the most popular Polish payment system. It provides convenient and quick payments covering 99% of all online transactions made by e-consumers using both fast e-transfers and credit cards. It allows for on-site (without leaving the store in the process of ordering) and one-click transactions (without having to provide the card number or payment information without logging in to the bank).
The international PayU group operates in 16 countries on 4 continents, and its owner is a South African company Naspers, which in terms of the number of users in e-commerce ranks third in the world and has the highest growth rate.
IdoSell Shop integration with PayU allows you to share payment methods supported by the system, such as rapid pay-by-link e-transfers, credit cards, Masterpass digital wallet, online installments, on-site payments, and one-click payments in your online store. Thanks to immediate payments allocations, payment will be automatically accepted right after transaction approval by PayU.
PayU advantages
Safety - PayU effectively secures hundreds of thousands of transactions each day. High quality of services made it trust-worthy for the biggest companies in Poland.
Stability - because of the highest number of transactions processed each day, PayU provides a solution that is the most efficient and reliable technologically.
Rapid posting of payment - thanks to the integration, PayU sends information about the payment to the administration panel immediately after the change of transaction status, which enables accepting the payment without any delay.
Favourable terms - as a part of its promotion, PayU does not charge a commission for the first three months of cooperation to a turnover up to 50 000 PLN.
Easy of use - PayU has a clear and intuitive control panel. Activating payments in the shop comes down to filling in a few fields and copying the data from the PayU panel to the shop panel.
Outreach - PayU supports most payment methods used while making purchases in online stores, and the list of available forms of payment is being regularly updated. Apart from Polish banks, credit card payments are also available.
Multicurrency - PayU allows for allocating payments on accounts separated for each currency, in order to avoid differences in the exchange rate, and allows your customers to pay in the currency to which they are accustomed. In addition to the PLN, you can accept payments directly in EUR, USD, GBP, CZK, RON, and HUF. You may find details in PayU start guide.
PayU enables your customers to receive refunds directly from the IdoSell Shop warehouse system management (WMS), which makes it possible to get a part or the whole commision.
Configuration and automatic payment allocation
Guidebooks of setting up PayU and automatic payment allocation can be found on How to activate PayU payments.