gemiusShopMonitor statistics in IdoSell Shop
Together withGemius company we provide our clients with a free tool enabling traffic analytics in a different way. GemiusShopMonitor enables comparative analysis in comparison with the general e-commerce outcomes.

The vast majority of online shop owners uses some solutions to perform analysis of a browsed content and the effectiveness of their sale. The most popular tool today is Google Analytics in which despite of many available functions, the user can not go beyond the analysis of his own website.
gemiusShopMonitor - benefits
Thanks to the range and marketing position of Gemius company, gemiusShopMonitor statistics enable a so-called comparative analysis. It means that a shop owner receives not only a set of information connected with the activity on the website but also a comparative juxtaposition of shop outcomes with the general results of the whole e-commerce business.
The results, apart from the basic data such as a number of visits, conversion coefficient or a source of visits, also includes important information which can be obtained by a complicated configuration in different tools. It enables analysis of cart start rate, namely the coefficient describing a number of visits which ended in putting products into cart but does not necessarily mean buying something.
How to start using gemiusShopMonitor statistics?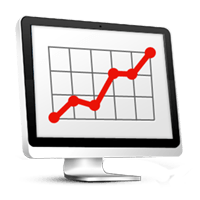 Registration is free, available here: shopmonitor.gemius.com/newaccount.
Activation of statistics in IdoSell Shop panel comes down to giving user's number, ShopMonitor ID, which is available is Settings section in ShopMonitor administration panel. The tool can be found in MARKETING \Www statistics \ Configure gemiusShopMonitor. After introducing ShopMonitor ID, a tracking code is automatically placed in an online store.