In IdoSell Shop, on a daily basis, we handle hundreds of thousands of on-line orders generated by thousands of our clients. Everything that we describe in this section really influences the Polish and the Global e-market.
Product blog - IdoSell Shop online stores (December 2018)
---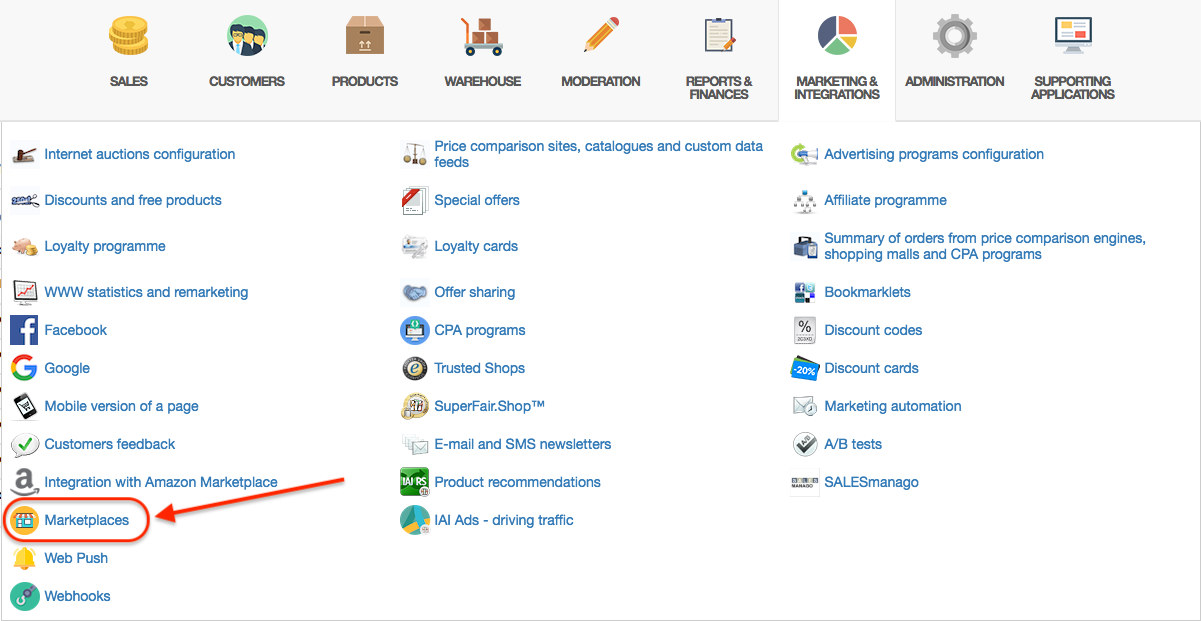 31 December
Increase the potential of your store by presenting your offer in a marketplace!
At IdoSell Shop, we pay great attention to freedom of choice, openness and sales in many channels. These values perfectly reflect our center of integration with marketplaces (intermediaries in placing orders). All orders, from all channels are integrated in one queue of orders and handled in the same way thanks to our WMS for e-commerce. Built-in integration with many marketplaces is without any restrictions and fees, and allows sales not only on the most popular sites like Allegro, eBay or Amazon but an unlimited number services. Thanks to the open structure, the system also enables creating own programs integrating the online store with marketplaces.
more
---
27 December
Integration with the PayLane payment system is now available, enabling you to make payments in 160 currencies
Integration with PayLane will allow you to handle payments for orders using the most popular payment methods such as payment cards or fast payments.
more
21 December
We present customer search improvements (CRM) for discounts, customer supervisors or order currencies
Many changes that we have recently introduced caused the customer search engine to become monstrous in size. Other changes were more and more needed to be included in the search options. We are making up a few of these arrears.
more
---
13 December
Helpline availability on 24th and 31st December 2018
All IdoSell phone lines will close at 4 PM CET on 24th and 31st December 2018
more