Price list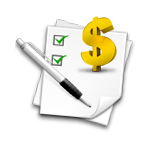 Fee for the IdoSell.com wholesale store can be divided into:
One-time installation charge for the store preparation
Monthly license fee
Why is it worth it?
When you calculate the general expenses it is worth notice the expenses for, i.e. 2 years of your shop's maintenance. Changes introduced to the layout or functions of your wholesale store are cheaper, faster and easier than if you were to seek for a new company each time you need to introduce new changes.
The scale effect has emerged on IdoSell.com. It resembles group shopping. As the system is available for larger audience we can negotiate more profitable conditions with our partners especially for you.
Free start-up period:
Even 3 months without a license fee and a customer support for free! We know how much preparation is needed before you open a wholesale store. Therefore, to meet the expectations of our customers, we grant a bonus of threefold CLOUD license fee for every newly opened administration panel.
Activation fee:
Activation fee of £149/169€*
includes installation on the server
includes IdoSell.com service installation and configuration
applies only for the first shop in the administration panel
If you decide to open a new shop or a wholesale store, in already existing administration panel, you will pay only £25/29€ of the activation fee.
*If you sign up for a fixed term contract (2 years) the activation fee is refunded into your balance.
Fee for your shop's layout:
In order to design attractive and functional wholesale store choose one of our implementation packages.
You can also introduce additional graphic or module changes. Check the price list for more details.
License fee:
| | CLOUD | DC 2 | DC 4 | DC8 | DC 16 | DC 32 | DC 64 |
| --- | --- | --- | --- | --- | --- | --- | --- |
| Monthly fee | £39.99 / 44.99€* | £289 / 339€ | £399 / 469€ | £619 / 709€ | £999 / 1139€ | £1489 / 1699€ | £2489 / 2849€ |
*

CLOUD license is scalable and includes traffic suits. It means that if traffic increases (more visits in your shop, using supporting applications) it may generate surcharges according to the current price list. If you want to learn more about the surcharges, please visit our website dedicated to CLOUD license.
If you want to learn more about all the licenses go to CLOUD license description or DEDICATED CLOUD area. You can also check what is the difference between the two by checking the comparison table.
Additional services:
IdoSell.com is more than just a software. It is a guarantee of a good service. In order to provide you with even more options and functionalities, apart from the monthly license, we offer a number of other, unique services which you may, but do not have to, use.
Possibility of integration with FA systems thanks to our especially designed tool. Contact us for more information.
License for IAI Downloader – £200 / 225€
Possibility of sharing your offer on IdoSell.com website – FREE OF CHARGE
Working hour cost of training performed at the training location – concerning handling IdoSell Shop administration panel and sales – £29 / 34€
All prices are net prices and do not include the 23% VAT. Detailed price list can be found here.