The most important thing is to adapt commerce to modern-day conditions and prosper more as a result. Thus, the idea of online stores was born, and it brought fortune to thousands of businesspeople worldwide. This proves that the question is not WHETHER it is worth doing business online, but rather...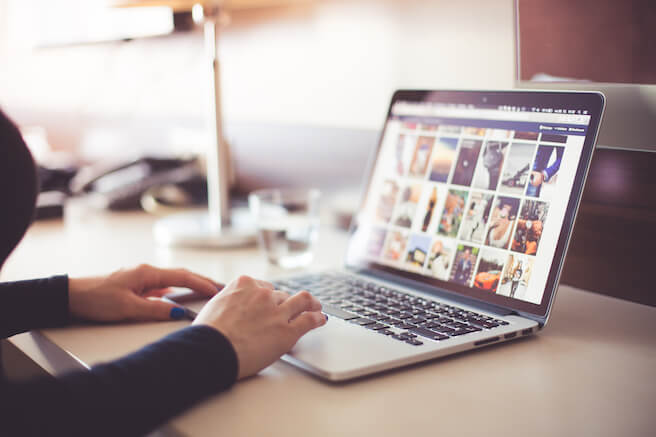 HOW DO I GET READY TO SELL ONLINE?

Hone your idea – if you are considering setting up a business, you probably already know which industry suits you most. The key here is to not stop there, but to specify the smallest detail of your store. The points below will help you get started!

Do some research on the niche that interests you – find out about which stores already operate on the market, their market reach, advertising, promotional strategies and customers.

Choose your store name and domain name – this is of fundamental importance because you will be associated with a specific name and web address. Avoid complicated phrases. Try to create something original. Your domain name should be as close to your store name as possible so that your customers can easily locate your store.

Stand out – the market is becoming more and more saturated, and it is much harder to get noticed among many similar online stores. Try to find something that will encourage a customer to take advantage of what you offer. Please note that this doesn't necessarily have to be low prices!

Define your customer – analyse who your potential customers are. Learn what websites they visit, where they look for information, what their interests are, what they might expect from cooperating with you, and which special offers they might find attractive. By answering such questions, you will obtain very valuable information that will help you to create an effective promotional and advertising strategy.

Become a product expert – there is no better way to make your offer more interesting than to understand your products in depth. It is also a great advantage when talking to customers – if they see that you thoroughly know the products you offer, they will be more willing to trust you and buy those products.

Select the appropriate platform for your online store – there are two options available: you can either have the entire store and website script built by an IT company, or you can select one of the ready-made modules. Individually built stores provide more freedom at the design stage, because you can programme the smallest detail according to your needs. On the other hand, this can have some disadvantages, such as a higher price and longer order fulfilment time, which is typically at least a few weeks. You also need to consider the cost of maintaining, servicing and updating software. IdoSell is a clear example of the benefits of using ready-made modules:
it's fast (the whole operation can even be completed within a single day!)
it's cheaper (prices start from £49.99/54.99€ per month for full system functionality)
it provides great freedom of design: everybody will find something for themselves in the large theme library, and for the most demanding users we guarantee individual support from IdoSell graphic designers.
Being well prepared increases your odds of success. Your ideas are what's most important and it is you who must answer all questions related to planning your own online business. However, do not hesitate to entrust some tasks to professionals – IdoSell has designed hundreds of thriving stores, and yours can be one of them!
WHY IT IS WORTH SETTING UP AN ONLINE STORE?

A huge and constantly growing number of potential customers – there are 2 billion Internet users in the world, and 17 million in Poland. These numbers are growing briskly and online shopping is becoming more and more popular. Even a small percentage of them would constitute a large group of Internet users, and by extension: potential customers.

Minimal overhead – Renting a location? Hiring experts? High fees? No, no and no! The only thing you need to run your own online store is a computer and an Internet connection. You can stop worrying that doing business will cost you a fortune.

Minimal storage costs – you do not have to worry about the high cost of renting and maintaining storage space. In this era of online commerce, the most prevailing model is to keep only a minimum amount of the most popular products on offer in stock and order products only after a customer places an order. As a result, you can run a large store from your own apartment.

Available 24 hours a day, 7 days a week, and 365 days a year worldwide – you cannot predict when a potential customer will decide to browse through what you have on offer. This problem does not affect online commerce – a customer can place an order at any time using your website. Location is also irrelevant – your products can be bought from any place which has Internet access.

Keep track of the market activities of your competition – detailed information on the market activities of your competition can be found online. As a result, you will be able to immediately respond with a better offer, provide lower prices and appear at the top of every list on price comparison sites. This will be enough to get most customers to buy at your store!

Be in constant contact with customers – it's convenient not only for you (you'll receive specific questions and be able to fully prepare to answer them), but especially for your customer, who can ask questions and get a quick response anytime without leaving home.

Promote your brick-and-mortar store – creating online counterparts for brick-and-mortar stores has become a mass phenomenon. It's a way to complement brick-and-mortar business activity, provide the ability to open up to the vast online market, and increase brand recognition.
The benefits of running an online store are compelling: weighing the expenses against the potential profits proves that it is simply worth having an online store. Therefore, do not ask yourself if it is worth setting up an online store - ask when you should start selling online.