Channel Manager - update availability and rate to the biggest online travel agencies
Modern accommodation rental is based on adapting to the preferences of your clients who are accustomed to making reservations in their favourite services. Thanks to our Channel Manage, you will be able to distribute your inventory across several marketplaces at once, while managing rates and availability from just one system.
Channel Manager — sync your calendar and rates with Online Travel Agencies
How to achieve the maximum potential of multi-channel sales in a hotel without the risk of overbooking? Thanks to our Channel Manage, you can distribute your inventory across several marketplaces at once, while managing rates and availability from just one system. IdoSell Booking allows you to reach the maximum occupancy rate thanks to automatic synchronization with over 50 largest OTAs, such as Booking.com, Expedia.com, TripAdvisor and many more. Each hotel should use Channel Manager to keep track of their reservations in various marketplaces.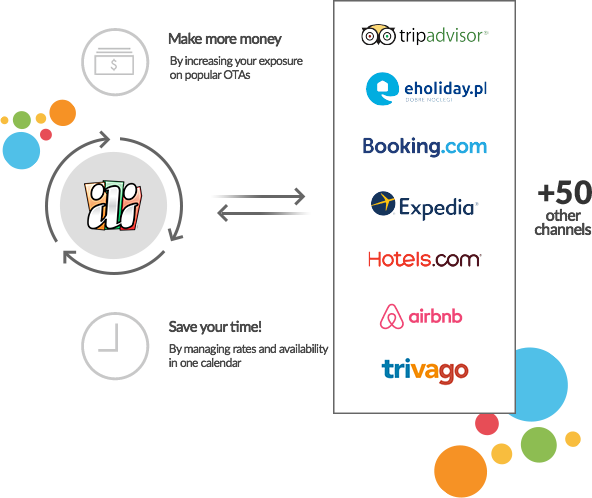 How does IdoSell Channel Manager work?
Channel Manager is a tool which enables central availability management and automatic price updates in all connected sales channels. You don't have to remember to log in to every site and to block availability manually - all updates are made in one admin panel. Reservations placed in any connected OTA block availability across all channels.
Key benefits:
increasing distribution by making your offer available in multiple channels at the same time
automating your work by managing prices and reservations in one calendar
saving time by checking all reservation details directly in IdoSell Booking
reducing the risk of overbooking
limiting the need to remember all logins and passwords for individual websites
getting a clear picture of the profits, broken down by the booking source
Why is it worth it?
Thanks to IdoSell Booking, you present always up-to-date availability in the favourite OTAs of your guests and have an opportunity to discover new sales channels, reaching completely new customers. The more marketplaces you connect, the greater the chance that your offer will reach the desired target group. You can conduct trouble-free multi-channel sales, eliminating the need to train employees in managing various OTAs and saving the time spent on updating rates and availability manually on each website. Working on one system reduces the risk of mistakes and overbooking.
Unlimited possibilities:
Multiple locations in one calendar - with IdoSell Booking, you can connect any number of properties, even if your offer is presented on several accounts in a given OTA.
Flexible pricing policy - it's up to you whether to use a unified pricing strategy in all channels or individual rates for selected partners.
Sync promotional offers - set discounts for specific length of stay or first/last minute deal and synchronize them with integrated channels.
Full control of distribution - you decide how many rooms you share for direct sales and centrally control the allotment in OTAs .
New integrations without additional costs - we constantly develop our Channel Manager, adding new services which you can connect with any time for free.
Unlimited technical support - we will guide you step by step through the process of each integration, ensuring the correct configuration of your property.
Professional advice - we offer assistance in choosing appropriate sales channels tailored to your offer.
See all integrated channels
The most popular channels:
Expedia.com
Sync with Expedia, Inc. and automatically display your offer even in 8 largest online travel services in the world. Among them, you can find Expedia.com, Hotels.com, Venere.com, Travelocity, Hotwire and Orbitz. Marking your presence in those global services, you can expand your offer distribution and reach completely new groups of clients.
Learn more
TripAdvisor
Thanks to the Premium Partner status, IdoSell Booking enables you to take online reservations from one of the most popular opinion-forming service in the tourism industry - TripAdvisor! You can activate Instant Booking, Business Ads and automatic Review Express. As part of TripAdvisor Vacation Rentals, you can present your offer on 4 different websites: Flip Key, Holidaylettings, Niumba and House Trip.
Learn more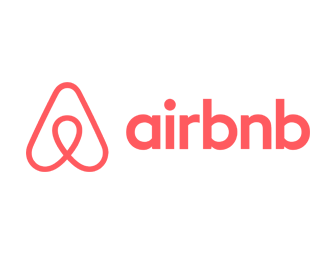 Airbnb
Airbnb - one of the top short-term rental websites - has won the hearts of bookers all over the world with its extremely diverse and interesting accommodation offer, as well as beautiful pictures of potential destinations. The site presents 3,000,000 offers in over 191 cities all around the globe. Channel Manager allows you to easily sync your reservations with Airbnb and exchange availability updates with the IdoSell Booking calendar.
Learn more
HomeToGo
The world's biggest accommodation comparison website presents visitors with the best offers across various OTAs. By providing direct reservation options via our Booking Engine, you reach more clients at a very low commission.
Learn more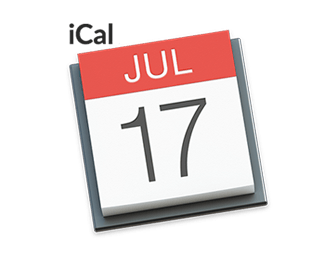 Sync calendars (iCal)
You can easily synchronize IdoSell Booking calendar with any service which supports export and import of iCal files , exchanging data about new reservations and availability locks on a given date. This module allows an easy connection with even tons of OTAs, like Wimdu, HomeAway, 9flats and many more.
Learn more
9flats.com
9flats is a reservation platform, allowing you to rent short-term accommodation, apartments, lodgings or hotel rooms. The company was founded in 2010 and today presents over 180,000 listings in more than 100 countries. Channel Manager allows you to easily sync your reservations with 9flats and exchange availability updates with the IdoSell Booking calendar.
Learn more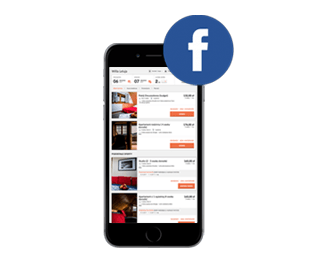 Facebook
Don't forget about selling your offer via Social Media! Your Facebook is an extremely effective sales channel. Without any additional fees, you can add our Booking Engine to any Facebook page .
Learn more