Best online selling solutions
New dedicated e-mail template with directions and refreshed appearance of existing e-mail templates
We have replaced the existing e-mail template with information about the upcoming stay with a new template containing a summary of the booking along with travel instructions. While working on the new template, the appearance of the remaining e-mail templates was refreshed.
New template with travel instructions and summary of reservations
So far, the travel instructions were included in an e-mail template with information about the upcoming stay, which was sent the day before arrival. We have modernized the content of this template, limiting its content to key information needed before the very arrival, such as: A short summary of the booking, a travel map and travel instructions. (if added).
A modified template is also sent for reservations for today.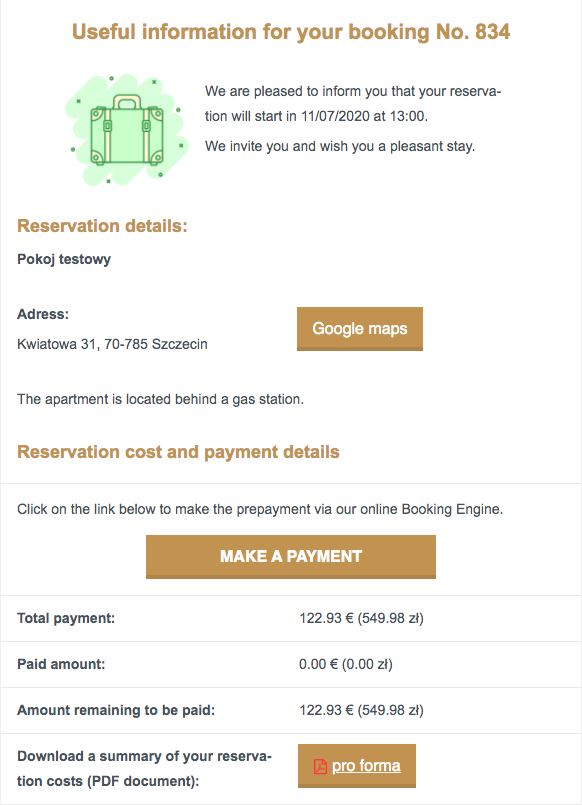 Refreshed email templates
Following the ever-changing trends, we present a new look for email. Sections of the new templates are more clearly separated from each other and the most important elements are properly highlighted. With an increased proportion of colour schemes, messages sent to customers have become more individual.