IdoSell Booking is a fast growing and constantly developing service. We want you to know all about our new functions and be able to implement them as soon as possible. Thanks to it your business expands with us. Read our blog and be always up to date.
Blog - IdoSell Booking online reservation system (December 2017)
---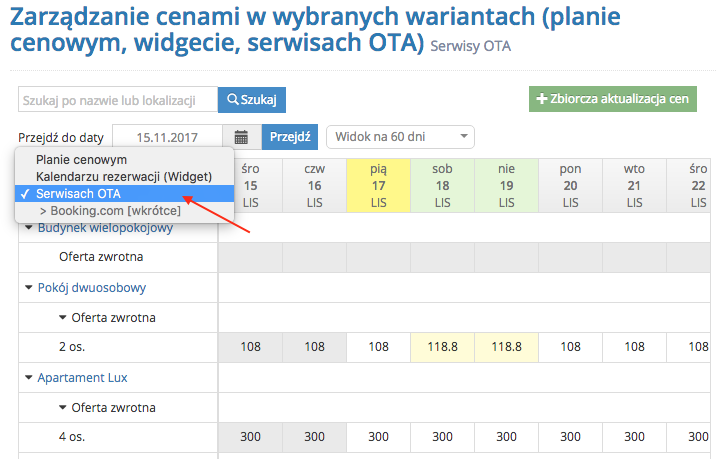 11 December
This new feature is available to all IdoSell Booking clients who use our Channel Manager to connect with at least one OTA. So far, you have not been able to modify the price only in OTAs. If you wanted to edit rates, they were automatically updated in both the Booking Engine and Channel Manager. The improved Price Management calendar allows you to modify prices only in Channel Manager module, without having to update also the Booking Engine rate.
more
---
4 December
Up to this moment, you could send reservation notifications and payment requests only via e-mails. If your guests were on the way, they could read the message with a considerable delay. That's why we decided to introduce a brand-new feature - sending automatic text messages which correspond to our e-mail templates.
more